Many of you want to start a website or blog for the first time, and you have chosen WordPress. Good choice!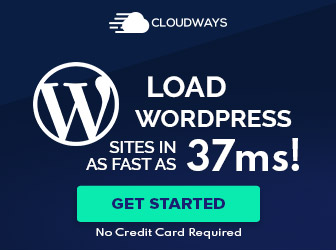 But most of you don't know how to get started, what do you need to purchase and where.
Well, in this post, I'll talk about the essential things needed to create a WordPress blog or website!
Throughout the post, I'll only use the term 'website', but the same things apply for a blog as well.

1. Getting a domain name for your WordPress website
Everything starts with a domain name.
I recommend taking your time when choosing a domain name because it's a big part of your branding – if you wish to focus on that.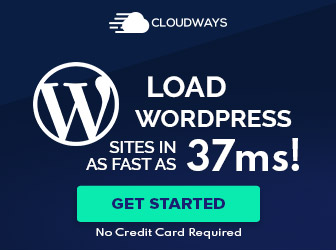 I wish I'd have focused more on that part of my website.
Where to buy a domain name
Usually, I recommend registering the domain name with the hosting company where you'll be purchasing your hosting plan.
You'll have both your domain and hosting under one account, and you won't have worry about pointing your Nameservers from your domain registrar to your hosting, which can be complicated for beginners.
Usually, you won't save a lot of money anyway if you buy a domain name from a separate registrar.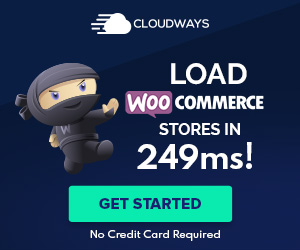 But, sometimes, there are some good offers and perks that some domain registrars put on the table.
For example, NameCheap – the domain registrar I recommend – recently offered .com domains for only 0.88$!
On top of that, they also offer free Whois privacy protection for all domains.
So, yes, you can save money sometimes if you purchase a domain from a registrar.
Therefore, I recommend checking NameCheap out and purchase a domain name from there if you'll save money.
2. Getting WordPress hosting for your website
You need to host your WordPress website somewhere, right? Therefore, you'll need to look for a web host.
Choosing a good hosting is crucial for your WordPress website's speed and performance.
You can optimize your WordPress website extraordinarily well, but if the hosting is crap, then all the optimization in the world won't count, and you'll end up wrongfully complaining and asking why is WordPress so slow?
Here are the 4 best WordPress web hosts that you should consider when starting a WordPress website:
WordPress hosting for startups, or low budgets, or low/medium traffic, or all of the above
1. SiteGround
This is my top recommendation. I've been using it for years.
Here are some features:
Great infrastructure with top technology;
Knowledgeable, helpful, and very fast support;
One-click 'Let's Encrypt' SSL certificate (HTTPS) activation, which is free;
They have their own caching system to speed up your WordPress site, which does a very good job on its own if you have an optimized website overall (theme, content, plugins), and don't have a ton of traffic;
They have data centers on 3 continents: North America (Chicago), Europe (London and Amsterdam), and Asia (Singapore);
Simple and free Cloudflare CDN implementation from your control panel (cPanel). This only works if your site is using www. So, if you really want your domain to use www, then you should go for that, otherwise, use Cloudflare directly from the source.
2. HostGator
I've used HostGator when I started ThemeSkills, but then I moved to SiteGround.
I wouldn't have recommended it until several months ago, but they did make some important improvements, and it can be a pretty decent alternative to SiteGround if – for whatever reason – you don't want to host your WordPress website there.
The things they've improved are:
Support – you don't have to wait one hour or more on live chat;
Free SSL (HTTPS) – They finally started offering free SSL! And I like that the SSL certificate is automatically added to every domain, so you don't have to activate it yourself. It's also good that they enforce this since no website should be on HTTP anymore these days.
Don't fall for that 100k+ average site traffic a month, though. That's just marketing.
Here's what they say:
HostGator does not impose any limits on the number of visitors your website can receive. However, there are practical limits associated with the CPU and RAM available to your server.
The 'However'part makes all the difference.
Every user that comes on your site triggers different executions and database queries, which consume resources.
In shared environments, resources are not plentiful, and usually, they set daily limits which differ from hosting to hosting.
So, I really doubt that your WordPress site can sustain up to 500,000+ visits per months, even if it's very well optimized.
If your WordPress website is very, very well optimized, perhaps you could get to a maximum of 100,000 visits on the Business plan, depending on its resources.
WordPress hosting for hefty wallets and/or high traffic
If you don't mind spending more, or you think that your WordPress website will go viral quickly and get a lot of traffic, then you should go for one of the following WordPress web hosts:
WP Engine (if you use this link, you'll get 10% OFF your first payment and an additional 1 month for free).
Here's some awesome news! WP Engine customers get free access to all StudioPress WordPress themes!
These web hosts are specialized in WordPress, nothing more.
Both of them are good, and both have their pros and cons, depending on what angle you look from.
Basically, it all comes down to what you need. Kinsta might be a good fit for some people, while WP Engine can be a good fit for other people.
Here's a good comparison that might make up your mind.
3. Choosing a theme for your WordPress website
A theme is also one of the essential things needed to create a WordPress website.
The theme is basically your website's design.
You need to be extra careful when choosing a WordPress theme as well.
Picking one that's packed with features that you don't need, or one that's poorly developed, or both, will affect your website's performance and speed.
You should usually try and choose a WordPress theme that's more targeted, designed for a certain niche, therefore doesn't have a ton of features, as multipurpose themes have.
Yes, I know I'm using Avada, which is a multipurpose WordPress theme packed with features, but you do what the Pope tells you to do, not what the Pope does :D .
Also, I wanted a very flexible theme because I tend to change the design every now and then, and I need different options to choose from. It's easier than changing the whole theme; at least for me.
Moreover, Avada is pretty well optimized. It allows you to combine JavaScript and CSS files, load media-queries files asynchronously, and it also allows you to disable the features that you don't use (e.g. sliders), so they won't unnecessarily load if you don't use them, which is very important.
Here's a guide I wrote on how to speed up the Avada theme.
A lot of multipurpose themes just load all the features they have, even if you don't use them.
So, for my needs, Avada seemed to be a pretty good choice.
But your needs can be different, so check the places below.
Where to find WordPress themes
1. StudioPress
The WordPress themes from StudioPress are based on the well-known Genesis Framework.
They focus on performance and optimization. The themes won't be packed with features, just what's necessary.
The themes are more of a 'what you see is what you get' type, and if you like what you see, then, by all means, choose a theme from there.
Did you know that WP Engine customers have access to the StudioPress themes for free? True story!
Same as StudioPress, GeneratePress is really focusing on performance and speed, but also added many built-in customization options.
So, you don't need to add any 3rd party add-ons or plugins to customize your theme.
GeneratePress is also cheaper, but it doesn't offer a one-time payment like StudioPress.
If you want to find out more, you might want to read my GeneratePress review and GeneratePress vs StudioPress comparison.
If you haven't heard of Elegant Themes, then you might have heard of the Divi theme (here's a Divi theme review). Well, they created it.
They have other WordPress themes besides Divi, so make sure you check them out.
4. MyThemeShop
This is another good place to look for themes. They currently have over 415,575 customers who seem pretty happy with their choice.
You have over 121 themes to choose from so far, so make sure you check them out.
5. ThemeForest
This is a marketplace, so different WordPress themes are created by different developers who submit them to ThemeForest.
There are a lot of good themes and a lot of bad themes. There are also a lot of outdated and abandoned themes.
So, as a general rule, always look on the right sidebar at Last update, and also check the Comments section to see if the developers are available, active, and helpful.
You can also look at the Software Version section, but some of them simply forget to change that part.
If a theme hasn't been updated in, like, 6 months, then you should probably avoid it.
But it depends. Even if a theme isn't recently updated, it doesn't necessarily mean it won't be compatible with the latest WordPress version, especially if the theme is light, not packed with a ton of features.
So, if you really want a theme that hasn't been recently updated, ask the developer if it's compatible with the latest WordPress version, and also check the comments section to see if anyone is complaining about compatibility issues.
If you really are on a very tight budget, or if you don't plan on having a big deal WordPress website, then you can go for a free WordPress theme.
Note that free themes might not offer support or frequent updates.
4. Content for your WordPress website
This is pretty obvious. You can't have a website without content, therefore making it another essential thing when creating a WordPress website.
Have a logo designed;
Think about your WordPress site's color scheme, which should be related to the colors on your logo – if you're focusing on branding;
Think about the design and layout of your WordPress site; visualize it;
Get images and optimize them;
Write the content for your pages, products, and also add several posts, so your blog won't start empty.
What about plugins?
Technically, you can build a WordPress website without using plugins, but there are some that play an essential part when it comes to optimization, SEO, security, and more.
So, I recommend installing these essential WordPress plugins for your website.
If you want to see more plugins and tools that you could use, then check this big list of WordPress resources.
If you want to see what I'm using for this website in particular, then check out my website's blueprint.
That's a wrap
I hope this guide helped you to find out what are the essential things needed to create your WordPress website.
Don't forget to share the post to help out others!
You can quickly subscribe to my newsletter by using this link or the subscription form.
If you have any questions or thoughts, drop a comment or send a message via contact or Facebook page.
You can also hit the follow button on Twitter and subscribe to the YouTube channel.
If you want to start your own WordPress blog, or need a website for your business, ThemeSkills' WordPress installation service is at your disposal! On-going WordPress support and maintenance are on the menu as well!