Top-Notch WordPress Website Service
From WordPress installation & optimization to maintenance & support
Everything You Need for a Quality WordPress Life
WordPress, themes, plugins, content, security, loading time, SEO, support, maintenance. Too much to handle? Can't blame you! Luckily for you, there's an awesome WordPress website service available, which will skip you all the hassle, and you've found it!
ThemeSkills did a great job installing a new theme on my WP website. I had no clue what to do, but ThemeSkills expertly handled the installation. They were very responsive and patient in communicating with me. It was worth it to use their Premium service and I would gladly use ThemeSkills again.
I was referred to ThemeSkills by a friend, she explained to me how quick and easy the process was in building her personal blog. I immediately contacted ThemeSkills and can say that I received the same prompt service. My personal blog was completed in days. Much quicker than I anticipated and I'm pleased with the results and service I received.
Professional WordPress Website Service for Different Needs
You have several WordPress services to choose from, depending on what you and your project need!
Ready-Made WordPress Sites & Blogs
Fully optimized WordPress blogs & sites, plus AWS managed hosting, plus on-going support!
Website or blog ready to be launched;

Managed hosting on AWS;

On-going WordPress support.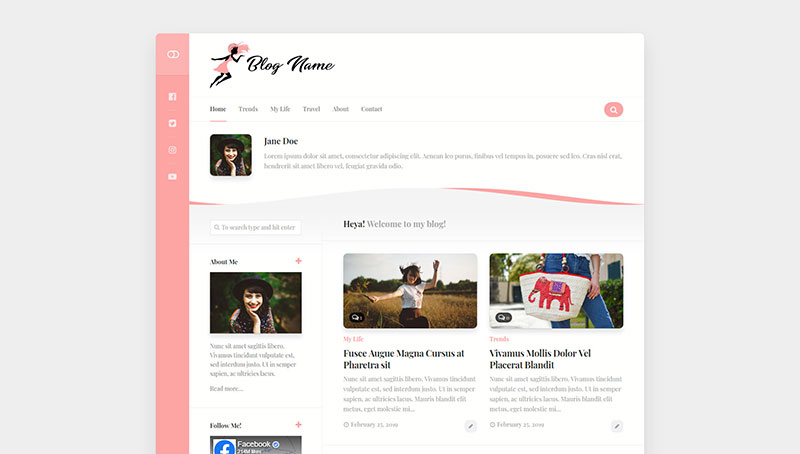 Why Choose This WordPress Service?
You could pick this WordPress website service for plenty of reasons, however, since you don't have all day, only the main ones are going to be mentioned!
More Happy Customers
Bring your idea to life with ThemeSkills, so you can become a super happy WordPress customer, too!
Themeskills superceded my expectations! I started with a concept but had zero wordpress experience and little to no tech skills. These guys helped me implement my ideas, walked me through switching my domain, suggested a host, and helped me navigate appropriate themes. They got my blog up and going and gave me tools and tips to help me as I navigate the new-to-me wordpress blog world. I am so grateful for everything they've done for me and would recommend them to everyone in a heartbeat!!!
Excellent service. Thanks so much guys! You prepared the website I was envisioning really in no-time. It's looking great and communicating with you guys was really such a pleasure. Thanks a lot!
These guys have really saved me a lot of time, and that's not to count the "behind the scenes" work such as google optimization and security. I initially thought I could do it myself, but there's no way I could've handled all this amount of work. Really big thumbs up and I honestly recommend them to anyone who'd like to start a WordPress website!
Convinced yourself that ThemeSkills is the right WordPress website service for you? Then you're one message away from starting your project!