Ready-Made WordPress Websites & Blogs
Everything you need in one place: an optimized and configured WordPress website or blog, AWS managed hosting, and on-going support!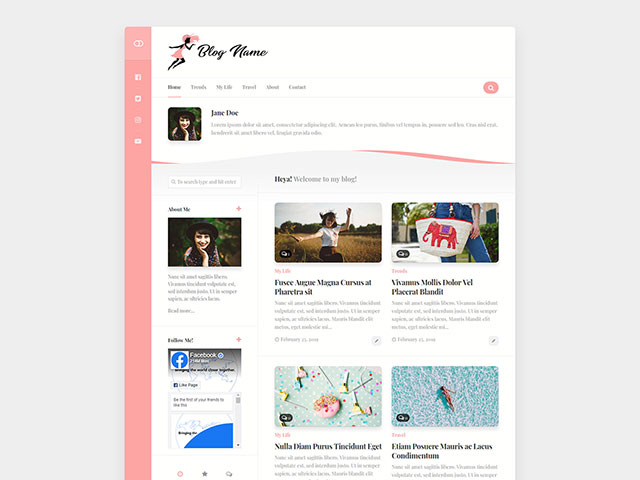 What Are Ready-Made WordPress Websites?
By ready-made WordPress websites, I mean that, except for the dummy content and several site-specific settings, everything else is installed, configured, and properly optimized on an existing web host.
WordPress is installed and properly configured, so you can start off with a good foundation for your website!
A WordPress theme is installed and configured.
Free themes are used to avoid any licensing problems. And it won't cost you extra money either! You can always upgrade to premium after, if you want to.
Nonetheless, even if the themes are free, they were carefully checked and made sure that they are:
Created by well-established developers;
Well developed;
Well maintained;
Well documented;
Frequently updated.
Useful plugins, theme-specific plugins, and must-have plugins that handle security, loading time, backups, SEO, spam, optimization/performance, are already installed and configured!
The must-have plugins that are usually used are: Yoast SEO, iThemes Security, W3 Total Cache, Spam Destroyer, WP Smush, UpdraftPlus, Redirection, Revision Control, Social Warfare, WP Forms or Contact Form 7.
The plugins are free, so you won't need to pay anything unless you want to upgrade to premium.
To make sure that your theme looks as good as possible, minor CSS modifications were made to it, when needed, which fixed certain bugs or improved the design on both desktop and mobile devices.
When customizing and optimizing a WordPress website, quite a lot of time is invested in it. At least that's how it's done here at ThemeSkills.
Everything is carefully chosen and attention to details is paid (e.g. fonts, font size, colors depending on the niche, etc.), using a combination of persuasive design and psychological triggers in order for your website to be ready to convert.
Advantages
Gaining time – Since you purchase a ready-made WordPress website and a hosting at the same time, you could even launch your project in one day!

3 in 1 – You get a fully optimized WordPress website, a good hosting on AWS, and on-going support!

Clean install – No bloat from installing demo theme content (plugins, pages, posts, images)!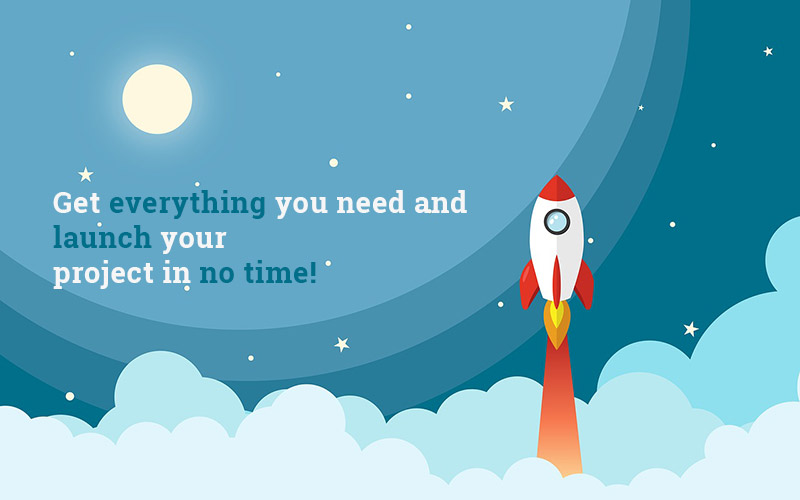 How It Works
ReadyShip.co is a managed WordPress hosting service, which also lets WordPress website creators like me to use their platform to sell ready-made WordPress websites as a service.
So, everything will happen on this newly launched project, ReadyShip, not on this website.
Basically, a WordPress website or blog is created from scratch by me, for a certain niche, directly on ReadyShip.
A good theme is picked, proper plugins are chosen and configured (for SEO, security, performance, etc.), and then the WordPress website customization starts to offer a modern, persuasive, and conversion-centered design for different projects.
If you want to start a WordPress website for your project and believe that the website I've created (see below) would be a good fit, you can choose a subscription plan from ReadyShip for it, which will also include the AWS hosting. After that, they will clone the WordPress website on your domain.
You can have your site on a ReadyShip sub-domain or you can have your own custom domain.
So, you won't just get a WordPress website, you'll get a hosting for it too! Killing two birds with one stone, right? Or three, if you count the on-going support as well!
The hosting is provided by ReadyShip, and it's automatically included in the subscription package. You don't just purchase the WordPress website that was created. Everything that you need comes in one single package:
WordPress website;
Hosting;
On-going support.
ReadyShip offers a fully managed WordPress hosting on AWS (Amazon Web Services). They host WordPress websites on ECS Container pool supported by extra-large servers.
After everything is cloned on your domain and ready to go, you just have to replace the dummy content and several settings mentioned on my to-do guide (you need to contact me for it), and then publish the website or blog.
I'll provide limited on-going support and answer questions, provide guidance, and perform minor modifications.
ReadyShip also offers support related to their platform and hosting infrastructure.
Questions?
If you have any questions, don't hesitate to ask!