This is a guest post written by Nick Campbell. I didn't receive any compensation for it. You can find out more about Nick in the 'About the Author' section at the end.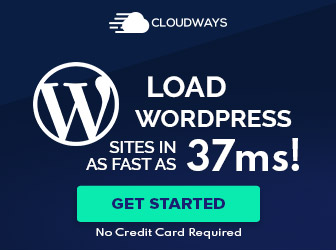 Once your WordPress site is up and running, you should get down to search engine optimization.
When most people think about it, the first thing that comes to their minds is stuffing exact match keywords wherever possible – a title, heading, subheadings, paragraphs, meta description, etc. All of that made sense at the dawn of the Internet, but it's 2018 outside.
Blind keyword stuffing went out of date with the launch of nifty algorithms, including Panda, Penguin, Pigeon, and Hummingbird. Today, Google is an intelligent engine that understands the context around keywords, synonyms, and user intent.
While keywords still matter for SEO up to a point, they don't form its basis anymore. You can't spoon-feed Google only with keywords and anticipate high positions in SERP. There are many other on-page factors that are crucial for Google but often overlooked by website owners.
Check out 15 must-take steps that will help your WordPress site hit the top in Google.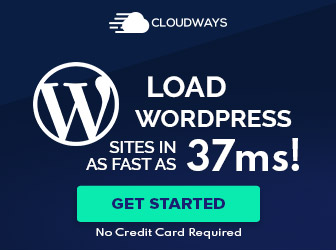 Step 1: Focus on long-form content over keywords
The cornerstone of modern SEO is long, in-depth content providing a neat solution to the problem. The longer your post is, the more long-tail keywords it will rank for.
Hubspot analyzed 6,100+ posts and found out that those with 2,250+ word count earned more traffic than shorter writings.
So, your mission is to turn every page into a one-stop place, where visitors can learn all the necessary information.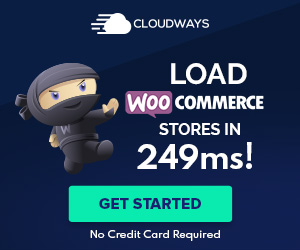 Some people will also refer to your post if they find it valuable. This is exactly what you need since the number of backlinks is one of the major ranking signals for Google.
Writing the whole paragraph for something you can say in a single sentence will do more harm than good. Don't chase the word count – chase the content quality.
Step 2: Create a user-friendly content structure
Web copy is not what web users read at leisure unless we're talking about a fiction blog. People browse the web for guidance and want to find it in the shortest time possible. Most of them just scan the page, so keep your text scannable the following way:
write short paragraphs;
use H2 tags for subheadings;
organize the info in numbered or bulleted lists;
complement some details with icons.
Step 3: Update your old WordPress pages
There's hardly anyone interested in the outdated info. Some strategies that were effective a few years ago may not work anymore. What's the point in learning them?
As the publication date is visible in SERP, most users will naturally click on the post published in 2017 rather than in 2013.
The case study by Moz says updated posts can get a ranking boost from 20% to incredible 600%. That's an impressive figure, isn't it?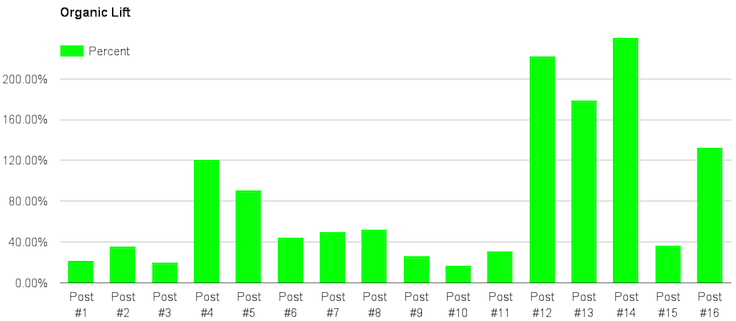 If your WordPress site has old pages, here's what you need to do:
update the content with new ideas, tips, products, its;
change the date of the last update;
add "Update 2017" to the title;
promote the page anew across all your marketing channels, e.g. in a newsletter, social networks, forums or wherever you promote your fresh content.
Step 4: Secure WordPress pages with HTTPS
Security is one of the top concerns at Google. No wonder they give a slight ranking boost to pages protected with HTTPS, which was confirmed on their official blog.
HTTPS is a secure version of HTTP that encrypts communication between a site and browser. This technology can protect all the sensitive data stored on your site like customers' banking details.
If you haven't migrated from HTTP to HTTPS yet, it's about time that you do it. With Let's Encrypt, you can enable HTTPS for free.

Step 5: Speed up your page loading
What happens when pages load too slow, particularly more than 3 seconds? According to Kissmetrics, 40% of users leave to never come back. That's a great traffic loss.
Learn how you can speed up your site:
enable Gzip compression;
minify HTML, CSS, and JavaScript;
leverage browser caching;
connect to CDNs;
remove the plugins you don't use.
With GTmetrix, you can find out your current page speed and optimize it according to the recommendations this free service provides.
Your page loading highly depends on your hosting provider, that's why it's not what you can save on.
Step 6: Use links, both outbound and internal
Outbound links give Google a clue about your content topic and indicate that the page provides relevant information.
Make sure you link out only to authority sites with a domain rating of 70+. To check out this metric right in your browser, install a handy SEO toolbar for free.
As for internal linking, it helps Google understand your content hierarchy and relationship between posts. Internal links also make it easier for visitors to navigate your site, digging deeper into its content.
Both types of links should look natural and reveal more details about the topic briefly mentioned on your page. Don't overuse them. 2-4 outbound and 2-5 internal links will be enough for a single page.
Step 7: Use keywords in anchor text, but don't abuse them
Anchor text serves as an indicator of keywords to rank the page for. But since a lot of sites abused exact match keywords in anchor text, Google rolled out Penguin to reduce them in rankings.
You may think you can't use keyword-rich anchors anymore, but the study of 320,000 pages proves the contrary. The higher the page is in SERP, the more exact or partial match keyword anchors it has.
To avoid a penalty from Google, keep your exact match keyword anchors at around 2% and partial match ones at around 30%. Remember the all-seeing eye of Penguin is watching you.
Step 8: Fix broken links
Broken links are roadblocks to proper website crawling and indexation by Google bots. And it's in your best interest to make sure nothing stands in the way of Google in crawling your site.
Jumping from page to page in search of broken links will take a lot of time. To find them all in one go, you can use this handy broken link checker. Here's what you can do with its help:
check out both outbound and internal links that don't work anymore;
see the problem behind each broken link, i.e. "404 not found" and "cannot resolve host";
filter links by the type such as "dofollow" and "nofollow."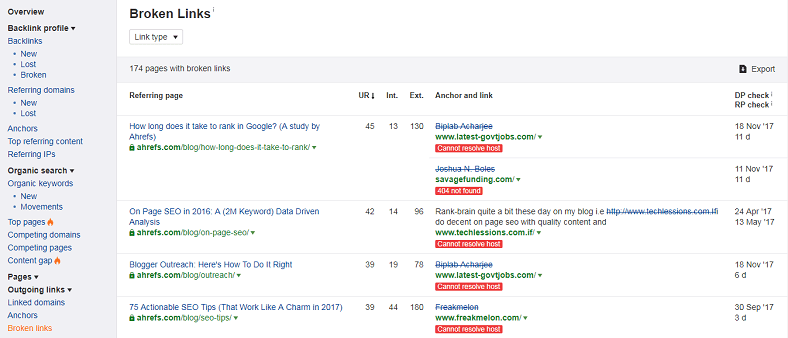 As a bonus, this tool also lets you detect broken backlinks on third-party sites referring to 404 pages of yours. That way, you will be able to improve the efficiency of your link building campaign.
Start fixing broken backlinks on sites, from which you can gain more link juice. To find them, sort all the results by the domain rating.
Step 9: Create SEO-friendly URLs
To create an SEO-friendly URL, keep it short up to 5 words and include your target keyword. Since Google gives more weight to the first words, bring the keyword closer to the beginning.
Also get rid of irrelevant words such as prepositions, conjunctions, and articles, etc. They only clutter URLs without adding any value.
Here's an example from ThemeSkills blog:

As you can see, how-to-embed-a-tweet-and-center-align-it-in-wordpress was shortened to embed-center-tweet-wordpress.
Next, try to reduce the number of folders in your URLs to a minimum.
Good example: themeskills.com/embed-center-tweet-wordpress/
Bad example: themeskills.com/blog/2017/09/01/content-category/embed-center-tweet-wordpress/
Step 10: Avoid truncation of SEO title and meta description
Make sure Google doesn't truncate your page title and meta description. What people see in SERP has a direct impact on your click-through rate. Take into account SERP limits Google keeps us within:
512 px (50-60 characters) for titles;
923 px (or 150-160 characters) for meta descriptions.
Step 11: Set up rich snippets
With rich snippets, your pages will look more credible in SERP, which is another way to get more clicks.
Search Engine Land reported a 30% increase in click-through rates with rich snippets, while MarTech literally shocked with incredible 484%.

In simple terms, rich snippets are interactive pieces of information that you can see in SEPR between your post title and meta description. They can include star ratings, price, votes, reading time, author's photos, product images, etc.
To benefit from rich snippets, install this free WordPress plugin on your site.
Step 12: Optimize your images
Image optimization can give you an opportunity to drive traffic from Google image search.
It is especially useful for WordPress eCommerce websites, as well as in cases when visuals can answer questions better than words. Here's how you can optimize pics on your site:
use descriptive names (no img100115.jpg);
add alt tags with target keywords;
compress images without quality loss using WordPress plugins like Smush or online tools like Optimizilla;
downsize decorative images (backgrounds, buttons, borders, etc) with PNG-8 or use CSS styling instead.
Step 13: Keep your content in easy access
Starting from January 2017, pages that don't give easy access to the content on mobile devices won't rank high.
To avoid a drop in rankings, try to remove the following content blockers:
popups hiding the content once users enter the page or soon after;
standalone interstitials that users have to dismiss before viewing the content;
layouts with an above-the-fold part showing no original content until the user scroll it down.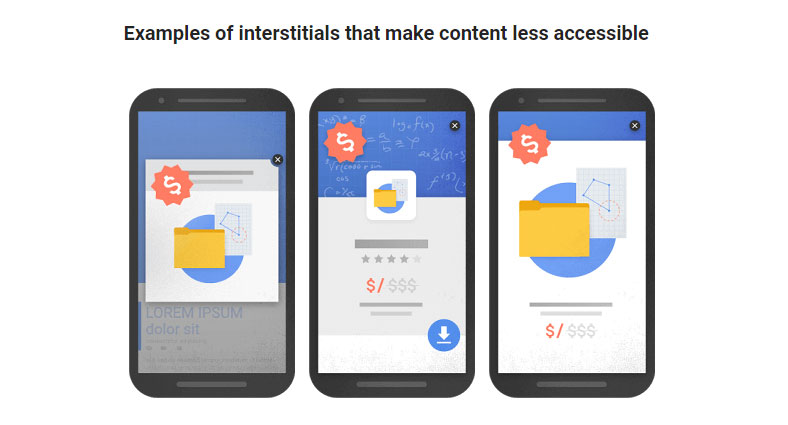 It doesn't mean you can't use popups at all, especially since they boost conversions. But you have to know where to draw the line.
When using popups, you'd better implement them on exit intent rather than straightaway. Also, make sure users can easily close them.
There are some exceptions that won't affect your rankings when used responsibly:
cookie usage messages;
age verification popups;
easily dismissable banners that don't take a lot of screen space.
Step 14: Add social sharing options to your site
According to the massive study by cognitiveSEO, a strong presence on social media is correlated with higher rankings. The more shares, likes, and comments the post has, the closer it is to the top 1 position in SERP.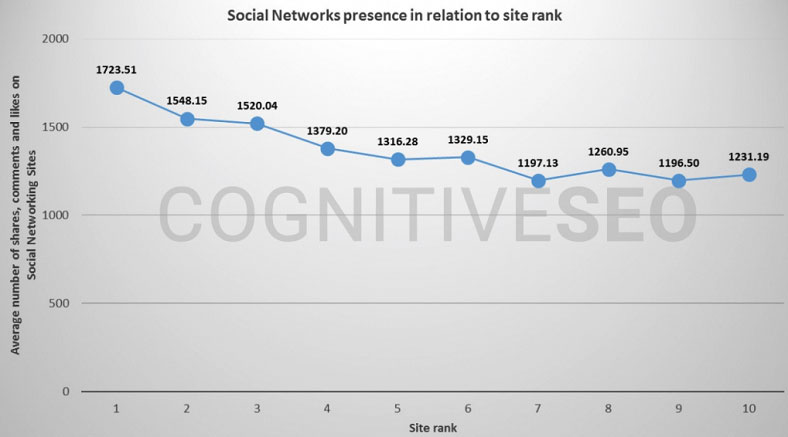 Although social shares don't influence your website ranking directly, they definitely attract more traffic to it. Treat them like your passive income. If you enable social sharing buttons, people who like your content will promote it without your involvement.
Step 15: Optimize your site for mobile devices
There's been a lot of buzz about Google launching its mobile-first index lately. The whole point is that the engine's algorithms will rank website pages based on its mobile version.
If your site is not accessible to mobile users, you're doomed to touch bottom, where no web user will find you. Even its skillfully optimized desktop version won't help you escape that fate.
To run a mobile-friendly WordPress site, Google recommends using responsive design.
Wrap-up
To conclude, all these steps are obviously intended to improve the user experience. When optimizing your site for Google, forget about bots – focus on users. It is the alpha and omega of modern SEO. If they like it, Google will like it as well.
Would you like to make your site 100% user and SEO-friendly? Contact ThemeSkills. WordPress gurus will help you with all the on-page SEO practices, speed optimization, content implementation, and security features.