This post was last updated on 6/13/2019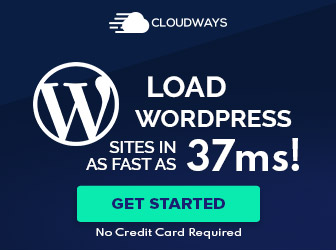 By essential WordPress plugins, I mean those crucial plugins that no WordPress site should "live" without.
Those that cover the most important parts of your WordPress website, such as security, SEO, backup, speed, and so on.
Let's see which are the essential plugins that I'm talking about!

Essential WordPress Plugins that You Must Have for Your Site
1. iThemes Security

(Active installations: 900,000+; Rating: 4.7)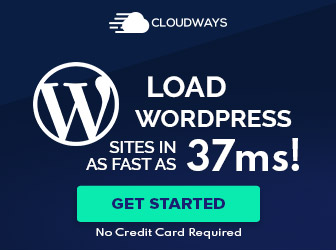 iThemes Security is the former Better WP Security. They changed its name and a lot of other things.
In my opinion, it's the best security plugin out there. It's very complex and provides many, many security features.
Here's a detailed guide on how to secure your WordPress website using iThemes Security.
Here are some of its main features: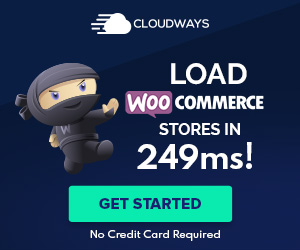 Obscure: Hides common WordPress security vulnerabilities, such as your site's login, admin, etc.;
Protect: Blocks bad users, increases the security of passwords and other vital information;
Detect: Monitors your WordPress website and reports changes to the file system and database that might indicate a security issue. It also detects bots and other attempts to search vulnerabilities on your website;
Recover: Performs backups of your WordPress database;
Brute Force Protection Network: This is a great feature. Most websites get hacked through brute-force attacks. Having strong passwords is the first step you need to take in order to prevent such attacks.
My very first WordPress website got hacked just when I was about to launch it. :)
The hackers wiped out everything and just left a blank page with their hacking group's name.
There are some people who hack WordPress websites in bulk, just for fun.
Anyway, I was a beginner back then and didn't know much about WordPress vulnerabilities, security plugins, etc.
The bright side was that they made me learn my lesson. Since then, I secure my WordPress websites in every way I can.
2. Updraft Plus

(Active installations: 1 Million+; Rating: 4.8)
Every WordPress website needs regular backups, at least once per week.
UpdraftPlus is a reliable backup plugin which is very simple to set up.
Here are some of its main features:
Restores backups;
A lot of cloud backup options (Dropbox, Google Drive, Amazon S3, and more). Here's a comparison between the most common ones;
Automatic backup schedule;
Uses fewer server resources.
3. Yoast SEO
(Active installations: 5+ million; Rating: 4.9)
You definitely want to have this one among your essential WordPress plugins; it's just awesome.
I wouldn't use any other WordPress SEO plugin even if you'd pay me to.
Even if they simplified it a lot recently, it's not that easy to properly set it up if you don't know anything about SEO.
I suggest following some good guides or ask someone to do it for you.
Here are some of the main features:
Titles: You can set patterns for your page titles in just a few seconds;
The Snippet Preview: You can actually see how your post or page would look like in search results;
Page Analysis: This is a great feature for those who are new to SEO. It checks your on-page SEO elements and it tells you which are good or bad, or which are lacking;
Built-in File Editor: Another feature that I find very useful. You can edit your robots.txt and .htaccess files from within the plugin;
Special functionalities for Gutenberg.
4. W3 Total Cache

(Active installations: 1+ million; Rating: 4.3)
This is a WordPress plugin that's essential for your WordPress website's speed.
In my opinion, it's the best WordPress caching plugin among the free ones.
It can be pretty hard and tricky to set up, though. There's a basic and simple set up that works fine for most, but usually, the settings depend from site to site.
Some features, such as minification, can break some WordPress websites.
Anyway, if everything is done and works properly, with this caching plugin you can improve your WordPress site's speed.
If you're interested in a better alternative, then you could try a premium caching plugin – WP Rocket (Here's a detailed review).
5. Spam Destroyer

(Active installations: 8,000+; Rating: 4.7)
I totally agree with what's written in the image: "It's not the most sophisticated Spam blocker I've tried, but it's the only one that works!". I couldn't have said it better.
I've used this plugin for a very long time and I only had very few spam problems.
Here's what happened when I disabled it once for troubleshooting purposes, but forgot to enable it.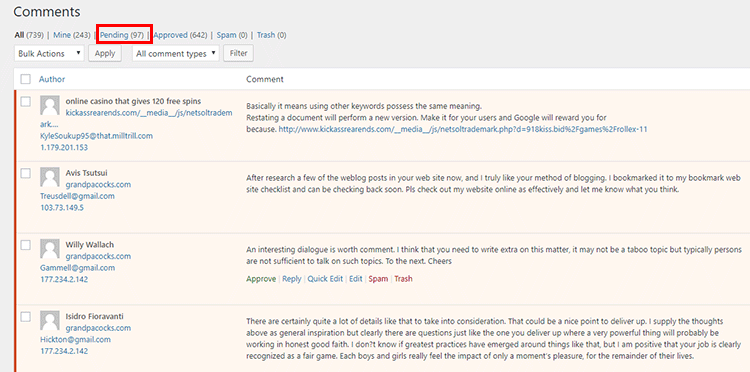 I got 97 spam comments in one single day!
Also, Spam destroyer doesn't have any kind of settings! You just install it and leave it be.
6. WP Revisions Control

(Active installations: 7000+; Rating: 4.3)
Every time you Save or Update a page/post, a copy of the previous version is automatically saved as a Revision.
This will unnecessarily increase your database's size, which could affect your WordPress site's performance at some point.
A better solution would be to manually disable revisions in WordPress, without using any plugin.
7. Social Warfare
(Active installations: 60,000+; Rating: 3.3)
Until recently, I used to recommend Shareaholic because in the past you didn't have many choices when it came to social sharing plugins, mainly because most of them look just awful.
Shareaholic was more professional looking, and it also offered a social floating bar for free!
The downside of it is that it's a pretty "heavy" plugin and it can affect your website's performance from what I've noticed.
It still has some great features, though.
Anyway, with time, more social sharing plugins appeared, and Social Warfare is my new favorite!
It's an essential WordPress plugin that you must have if want to get more social media shares.
Here are some main things that I like about Social Warfare:
It's pretty light;
It's very simple to set up;
Looks great;
Offers a floating bar for free;
Prevents clickjacking – people that place their ads on top of your content without your permission.
Social Warfare took a blow when it had some security vulnerabilities, and its ratings went down.
8. Smush Image Compression and Optimization

(Active installations: 1 million+; Rating: 4.8)
This is a plugin which automatically removes unnecessary bytes from image files, decreasing their size without affecting the quality.
This is helpful for your page loading time.
It's important to optimize images before uploading them as well!
9. Redirection
(Active installations: 1 million+; Rating: 4)
If you care about SEO and user experience, then, when changing an URL, depending on the case, you should perform a 301 redirect from the old one to the new one.
If you don't redirect URLs, you'll end up with broken links (404 Page Not Found errors), which users might land on.
You can also lose some quality backlinks from other sites that might link to your content. But, if you perform a redirect, the "link juice" will be passed to the new URL.
The Redirection plugin is very simple to use. It also has several other features, such as keeping track of any possible 404 errors on your website.
Here's more on redirecting links and how to use the Redirection plugin.
10. Broken Link Checker

(Active installations: 700,000+; Rating: 4.2)
Note: A plugin like this can impact your server performance, especially if you're hosted on a shared environment. I recommend using it every now and then, then disable it. An alternative could be this online tool, Dead Link Checker, but it can be blocked by some security features.
Again, if you care about SEO and user experience, you need to check for any broken links as well.
Many sites break down, stop existing, etc., so you'll end up with broken external links, which is not pretty.
You need to replace them in order to have good on-page SEO and keep providing quality resources for your users.
Here are some main features offered by this plugin:
Monitors the links in your posts, pages, comments, and custom fields;
Detects faulty links, missing images, and redirects;
You can search and filter links by URL, anchor text, etc.;
Links can be edited directly from the plugin's page.
That's a Wrap
These are the 10 essential plugins that every WordPress website should have!
Hope you found the post useful!
Don't forget to share the post to help out others!
If you have any questions or thoughts, drop a comment or send a message via contact or Facebook page.