This post was last (partially) updated on 9/6/2018/.

Update: HostGator has made some improvements since we moved the site, especially to its support system. You no longer have to wait one hour to talk to someone on live chat.
Update 2: They also offer free SSL (HTTPS) now.
Our site was fully transferred on SiteGround hosting, yesterday, after a long day of waiting, and we are very excited. Besides a downtime of several hours, everything worked like a charm and everything looks in place.
We've mainly used HostGator hosting for our sites, but now we got fed up.
I think they are starting to walk on the wrong path. They have so many customers that they don't care anymore, I believe. We still have one site on HostGator, but we're considering moving it as well.
Why did we leave HostGator hosting
We left it for two main reasons:
Site speed. This is the main reason. I know, it was just a Shared Hosting Plan, but it's still unacceptable for a site to load in 5+ seconds, at least not when it's pretty well optimized and uses a good and properly optimized caching plugin. Even WordPress started to move like crap… Whenever I was saving or updating something, I had to wait for like 20 seconds. Sometimes I even got timed out. It was really annoying and frustrating.
Support. The support is good and professional, but the time you have to wait until you talk with someone is hell. The waiting time always starts at 30 minutes, and when it gets to 1 minute, you have to wait for 10 more. That's just too much, especially if your site is down or something.
Like I've said, we still have a site on HostGator, but the loading time is still decent… Guess the server is not yet overcrowded. Don't think we'll renew our hosting plan, though.
Why did we choose SiteGround hosting
For several main reasons:
Servers on three continents. They have data center locations on three continents: North America (Chicago), Europe (Amsterdam), and Asia-Pacific regions (Singapore). Few hosting companies offer that;
Free CDN. Update: The Free version doesn't support https, and if you buy the Plus version to work on https, you need to redirect your site to a www version, otherwise you need to purchase a CDN directly from the source;
Security. Anti-hack systems and regular security audit procedures;
SuperCacher (Built-in WordPress Caching). Update: The SuperCacher doesn't work for https sites Update 2: It works now;
Support. This is just awesome. I contacted support three times until now, and the waiting time was like 10-20 seconds. Even though you might see something like "You got 26 chats in front of you…", in 20 seconds you'll have someone to talk to. And that's not all… they're extremely friendly and cool. When I first talked to a guy there, I felt like talking to a buddy on Skype, cracking jokes and stuff. Update: The ticketing system works extremely fast as well.
These are just some of the main features. You can check a lot more here. You can also view some insights provided by WebHostingGeeks.
What really made up our minds about SiteGround is this post. SiteGround came out as one of the top performers.
Speed test: Before and after
I've used Pingdom to the perform speed tests.
HostGator speed test from the U.S.:
That kind of sucks since HostGator servers are in the U.S..
SiteGround speed test from the U.S. (Keep in mind that our site is on a server in Europe):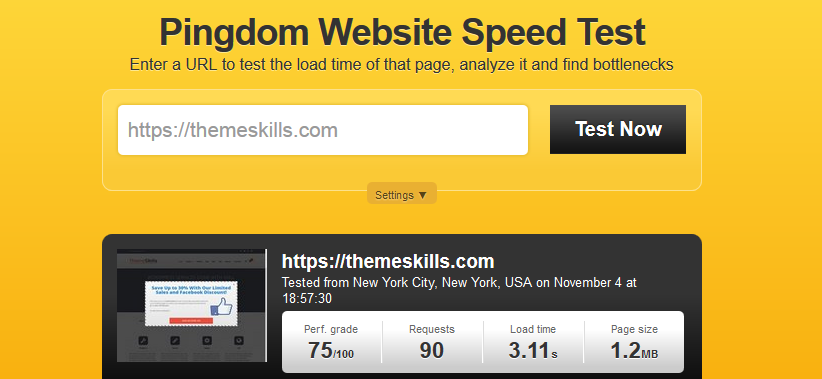 Now, I know it's not a speed to brag about, even if our server is in Europe, but it's pretty decent. Here's how our speed looks when I perform a test from Europe:
Pretty cool. We'll probably move our site on a US server once we gather enough data about our audience. Until now, most of our audience is from Europe.
Let me show you what our site speed was on HostGator when we performed a test from Europe: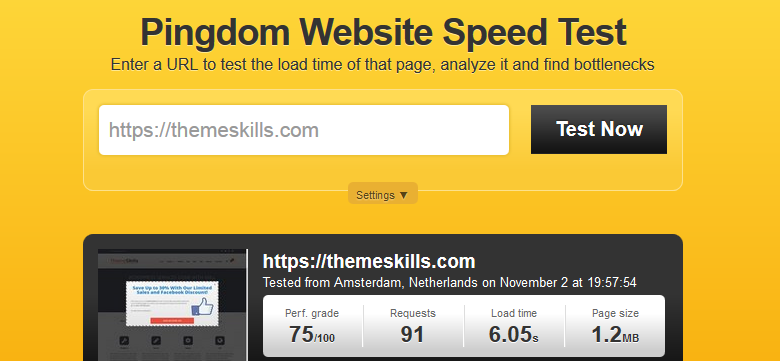 or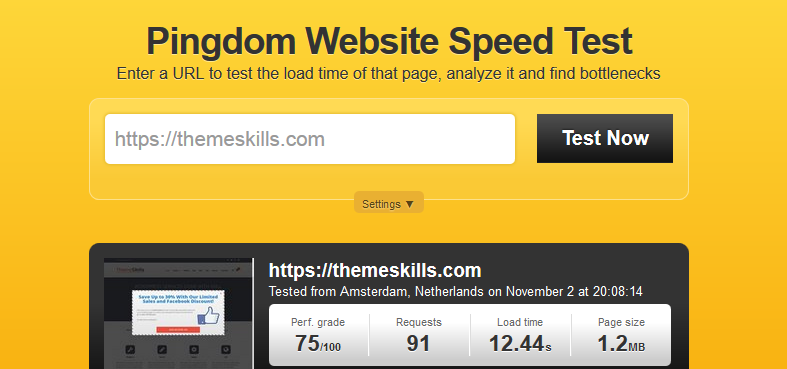 So,
SiteGround hosting:
Our server location: Europe;
Speed test from Europe: 2.09 seconds;
Speed test from the U.S.: 3.11 seconds.
HostGator hosting:
Server location: U.S.;
Speed test from the U.S.: 5.45 seconds;
Speed test from Europe: 6.05 seconds/12.44 seconds.
Speed inconsistency is another thing with HostGator. Your site can now load in 4 seconds, then in 7 seconds, 5 seconds, 10 seconds, etc.
Update (1/30/2015): After acquiring a CDN and doing some serious analysis and tweaking, which took us quite some time, we managed to improve our speed. Here's a new test that was done from New York: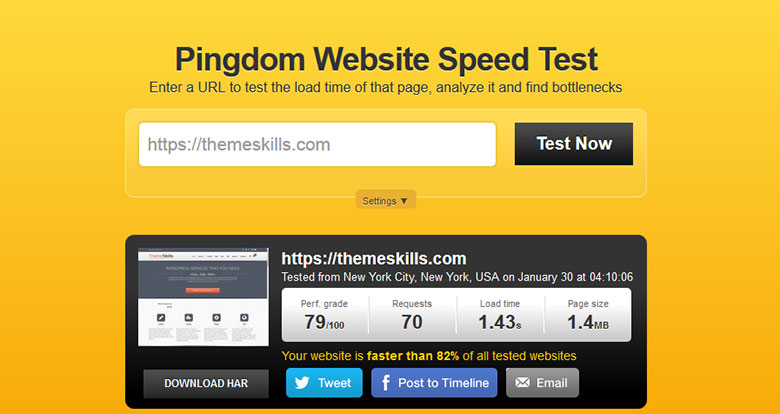 And one from Amsterdam:
Not bad for a shared server, huh?
Conclusion
After moving to SiteGround, the speed wasn't amazing; after all, it's a shared hosting plan. We also didn't have a CDN, we didn't implement so many speed tweaks, and we also used HTTPS (still do), which increases the loading time. Nonetheless, it was a pretty good speed to start with.
Now, after some speed tweaks and a CDN, the results are pretty awesome, as you can see. We're very happy with our moving decision.
We still consider HostGator a good hosting company, though… their only major mistake is that they tend to overcrowd the servers.
What hosting company is your site on? And are you happy with it?