This is a guest post written by Nannie Nova. I didn't receive any compensation for it. You can find out more about Nannie in the 'About the Author' section at the end.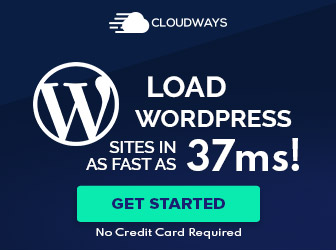 Elementor is one of the best WordPress page builder plugins out there, with over 1 million active installations!
The plugin already has plenty of useful widgets, but you could add even more!
So, in this post, I'll show you 7 premium Elementor add-ons that will add even more useful features for your WordPress website!
Ready? Let's begin!

7 Premium Elementor Add-ons
The Elementor add-ons presented below are fully functional and user-friendly. They also come with documentation and 24/7 support!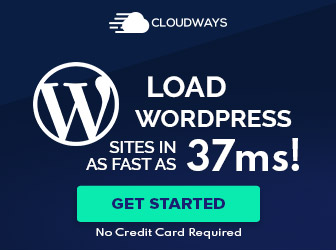 I've only included the ones that can make your life way easier and really enhance your WordPress website.
Coupon
Use the coupon code themeskills10 for a 10% discount on these add-ons or other products found on TemplateMonster!
1. JetWooBuilder – WooCommerce Page Builder Add-on for Elementor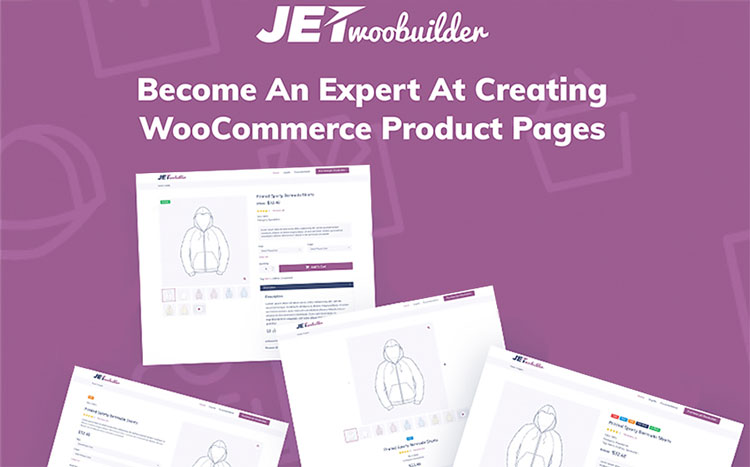 eCommerce websites are all about displaying products and persuading visitors to buy.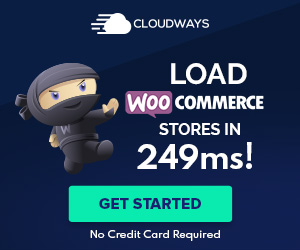 You cannot do that properly without special tools, and this premium Elementor add-on is one of those tools!
With its special and powerful widgets, JetWooBuilder​ ​​helps you to beautifully display products and their taxonomies on your WooCommerce online shop.
You can create great pages for your products using category grids, product grids and lists, and taxonomy tiles.
You also get to build your very own layout for your WooCommerce shop and single product pages!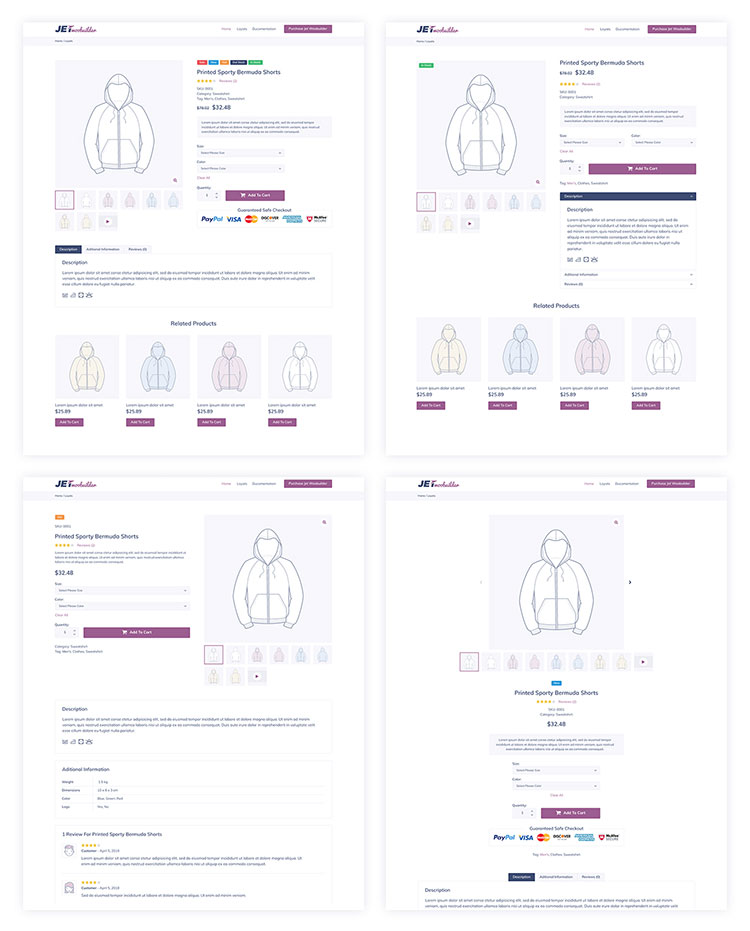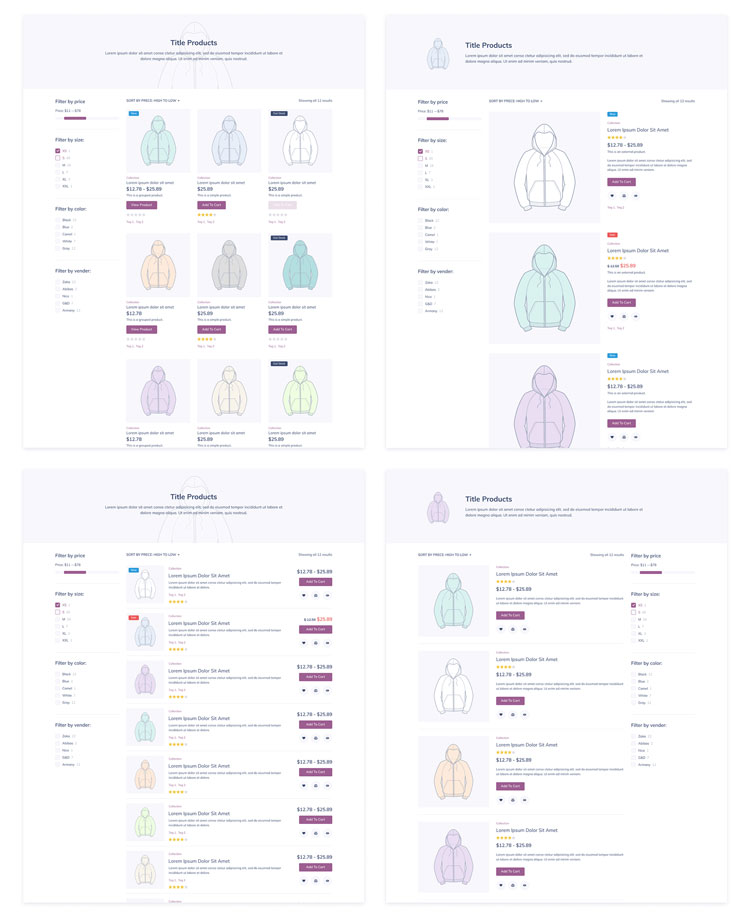 Features:
Products and categories grid, products list, and taxonomy tiles;
Multiple layouts for single product pages;
Multiple layouts for the shop page;
Easy-to-use WooCommerce widgets.
FREE bonus:
JetSmartFilter – allows you to add different types of filters to your WooCommerce shop.
2. JetTricks – Visual Effects Add-on for Elementor
Enhance your content and impress your audience with this visual effects add-on for the Elementor page builder plugin!
With the premium JetTricks add-on, you can add parallax effects, unfolding functionalities, sticky columns, hotspot markers for images, and more!
Features:
Parallax effects;
Sticky elements;
Unfolding functionality;
'Show More' buttons;
Hotspot markers;
Satellite layers;
Particle effects;
Stylish tooltips;
Easy to use and customize.
3. JetBlog – Blogging Package Add-on for Elementor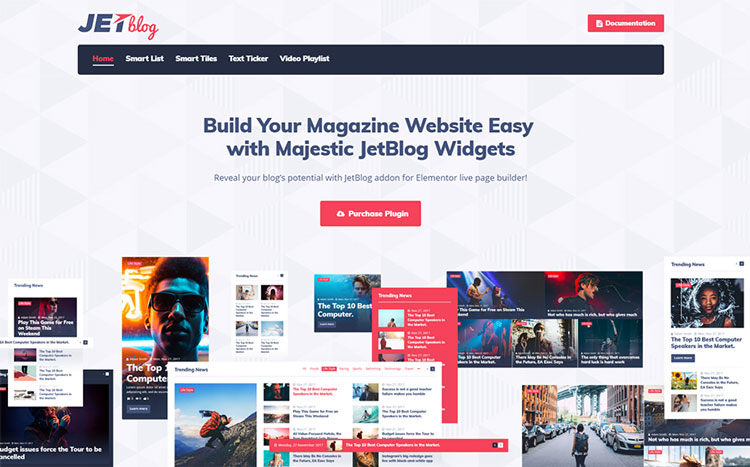 What else does your WordPress blog need? Amazing content modules, of course!
The premium JetBlog Elementor add-on allows you to use different responsive blog modules, such as lists, tiles, videos, and tickers.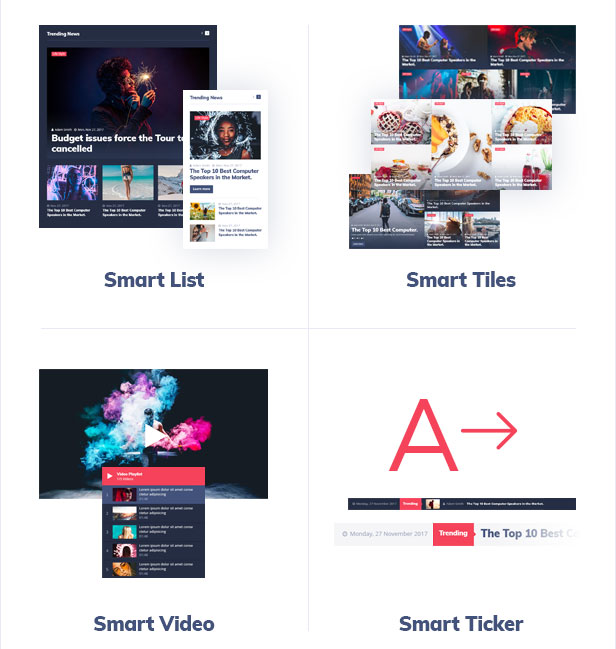 You can also use the drag and drop feature to easily create content for your blog by adding modules.
Features:
Smart lists and tiles;
Video playlists;
Text tickers;
Different settings and layouts;
Fully responsive;
RTL ready;
Different typography options;
Very easy to work with.
4. JetElements – Multiple Elements Add-on for Elementor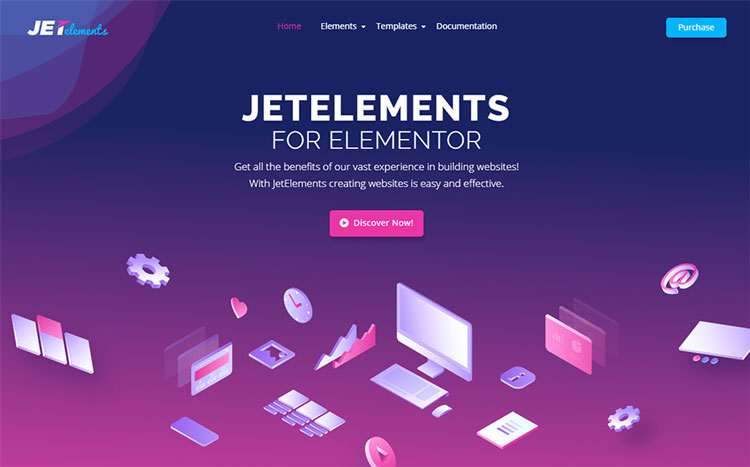 Now, this is a set of Elementor widgets that offers more than you expect!
It's totally worth getting the JetElements add-on for Elementor because the set of content options that it offers is truly huge!
You can choose from widgets such as:
Audio and video player;
Pricing table;
Post slider;
Advanced map;
WooCommerce elements;
Animated box and text;
Featured products;
Grids;
Download button;
Subscription form.
And many more! The list would be too big to name them all.
Features:
A lot of useful elements;
RTL ready;
Compatible with WPML;
Multiple templates for your homepage;
Pre-made blocks;
New elements added frequently.
Here's a JetElements review that I wrote.
5. JetMenu – Mega Menu Add-on for Elementor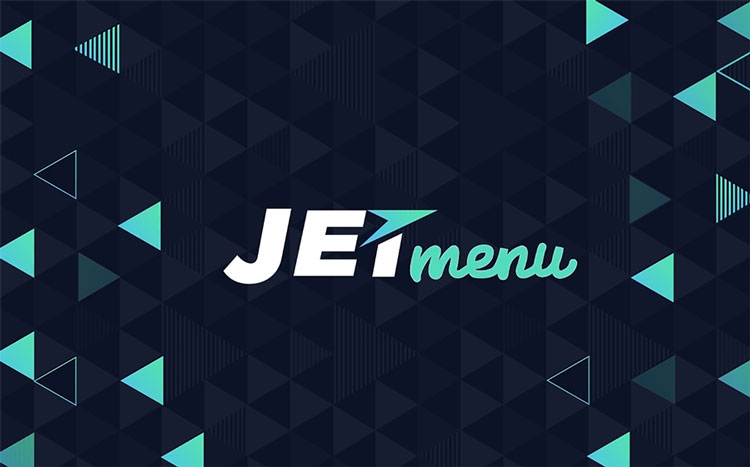 Do you have mega offers? Then you'll need a mega menu for your WordPress website to show them all!
So, JetMenu is next on my list of premium Elementor add-ons.
JetMenu is a highly customizable Elementor add-on which gives you the possibility to easily add many different modules right into your WordPress website's menu.
It has many different color options, customizable backgrounds, and badges to mark your menu items.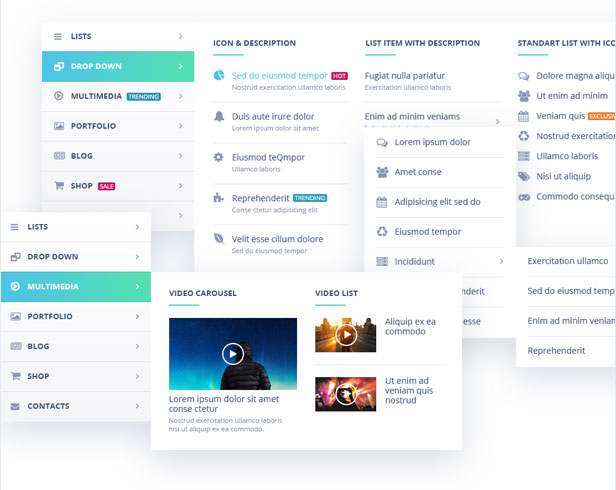 The JetMenu add-on is fully responsive and also fully compatible with the most popular ThemeForest WordPress themes, such as Avada, BeTheme, and Enfold.
Features:
User-friendly;
Fully responsive;
Highly customizable;
Includes dummy data;
Import/export options;
Compatible with most free themes and fully compatible with top ThemeForest WordPress themes;
No coding skills required;
Offers multiple content modules.
Here's a tutorial on how to create a mega menu for Elementor using JetMenu.
6. JetBlocks – Header & Footer Widgets Add-on for Elementor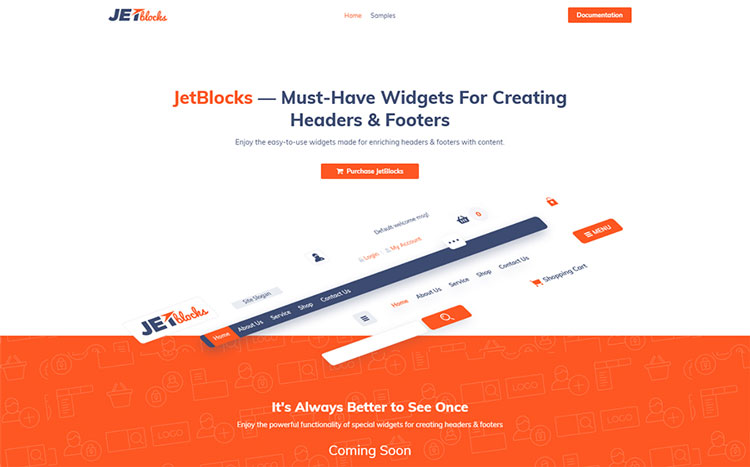 Do you want to improve your header and footer by adding more functionalities? Then JetBlocks comes to the rescue!
The premium JetBlocks Elementor add-on provides different widgets that you can use to enhance your WordPress website's header and footer.
You can add:
Registration and login forms;
Logo;
Authorization links;
Hamburger panel;
Navigation menu;
Search form;
Shopping cart;
Breadcrumbs.
Another awesome thing, which is a must-have, is that you can make the header sticky!
This means that it stays fixed while the users scroll up and down, so it won't disappear from their attention, thus improving your click-through rate.
Speaking of 'sticky', here are a couple of related posts that you might find useful:
Features:
Multiple header and footer widgets;
Sticky function;
Easy to use and customize.
7. JetEngine – Adding & Editing Dynamic Content Add-on for Elementor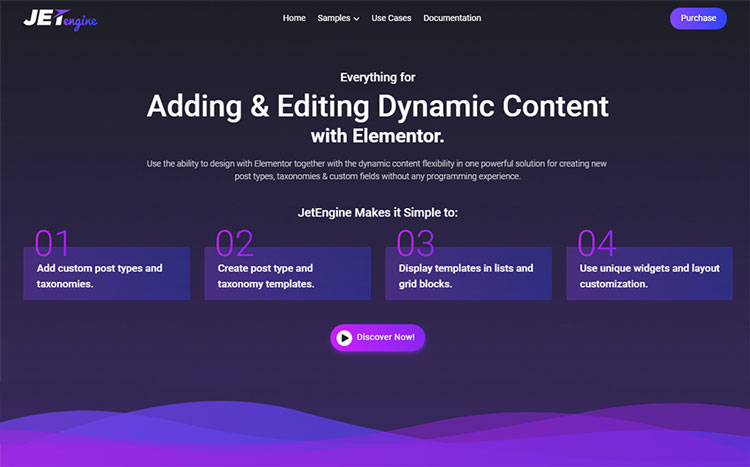 The last but not least on my premium Elementor add-ons list is JetEngine.
This add-on lets you create custom post types, custom taxonomies, custom fields, and taxonomy templates, without having to code!
You can also create dynamic content and display your custom post types and taxonomy templates using different layouts.
Features:
Custom fields;
Custom taxonomies;
Customizable post types and taxonomy templates;
Dynamic content for fields, images, metas, terms, repeaters;
Dynamic calendar functionality;
Different layouts: grid, masonry, justify;
Works very well with Elementor Pro's Archive Templates.
FREE bonus:
JetSmartFilters – allows you to add filters to listings.
Save Money: Get Jet Add-ons and More with Crocoblock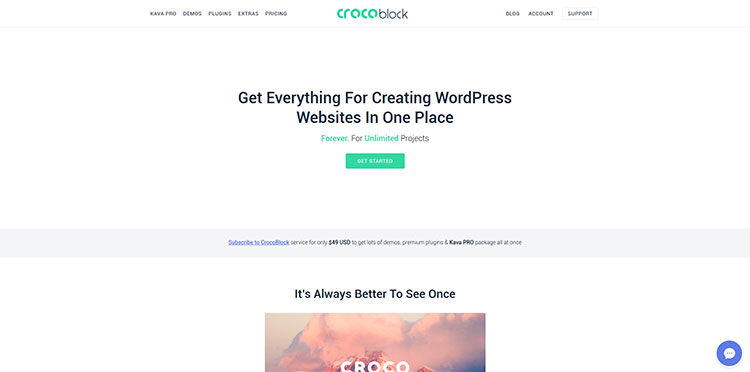 With Crocoblock, for only $49/year or $299/lifetime, you can get a lot of Elementor website demos, Jet add-ons, 1000+ pre-made blocks, Kava Pro (all-in-one multipurpose WordPress theme), and more!
The Jet add-ons that you'll get:
JetElements;
JetMenu;
JetBlog;
JetTricks;
JetBlocks;
JetWooBuilder;
JetTabs;
JetReviews;
JetThemeCore.
That's a wrap
Hope you found Nannie's collection of premium Elementor add-ons useful, and you'll use some of them or all of them to build awesome pages for your WordPress website!
Don't forget to share the post to help out others!
You can quickly subscribe to my newsletter by using this link.
If you have any questions or thoughts, drop a comment or send a message via contact or Facebook page.
You can also hit the follow button on Twitter and subscribe to the YouTube channel.
My WordPress services are at your disposal!