Most plugins get updated often, and most of you have a lot of plugins installed, so it becomes kind of a hassle to update them one at a time, right? Right!
Fortunately, WordPress has a "Bulk Actions" feature which allows you to update several plugins at once, and, in this post, I'll show you how to use it.
Click here if you want to jump straight to the video tutorial.
How to update multiple plugins in WordPress
1. Log into your WordPress dashboard.
2. Go to Plugins -> Installed Plugins.
3. Select (click on the checkbox next to the plugins' names) the WordPress plugins that you want to update.

4. Scroll up and click on the "Bulk Actions" drop-down menu, choose "Update", and then hit the "Apply" button.
5. Now, wait for the selected plugins to get updated.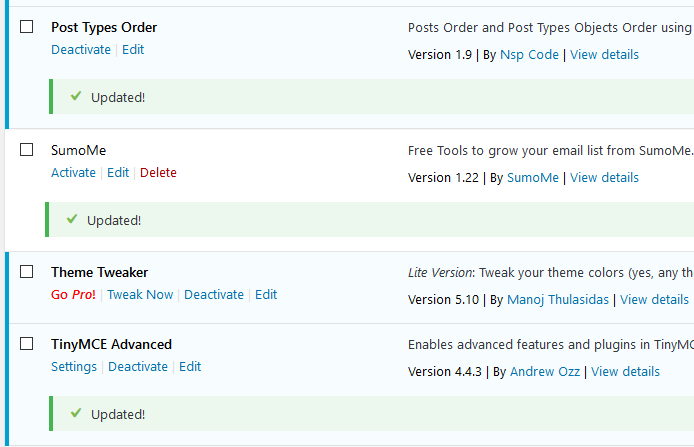 And that's how you bulk update plugins in WordPress! Easy, no?
Make sure you don't close the tab before the plugins finish their updates!
Below you can also check the video tutorial that I made for you.
Video Tutorial (HD)
That's a wrap
Hope you found the post comprehensive and useful!
If you have any questions or thoughts, please leave a comment, contact us, or message us on Facebook!
Don't forget to share the post with your friends!