A friend of mine asked me to write this guide, hoping it will help out others that might be in the same situation as he was.
He was translating a WordPress website, and everything went smoothly until he noticed that the beginning of his '404' (Page Not Found) and 'Search' pages' titles couldn't be translated with the translation plugins he used.
That is because he was using the Yoast SEO plugin, and if you're using it too, read this post to find out what to do!
Translating the WordPress titles of your '404' and 'Search' pages when using Yoast
As you might know, Yoast may change some of your titles when you install it, but then you can change them however you wish!
That's one of the awesome features of Yoast, and that's one of the reasons that make it an essential WordPress plugin, even if you don't want to focus on on-page SEO.
Now, almost all your titles that are set in Yoast will be made out of certain snippet variables, such as Title, Page, Primary category, and Site title.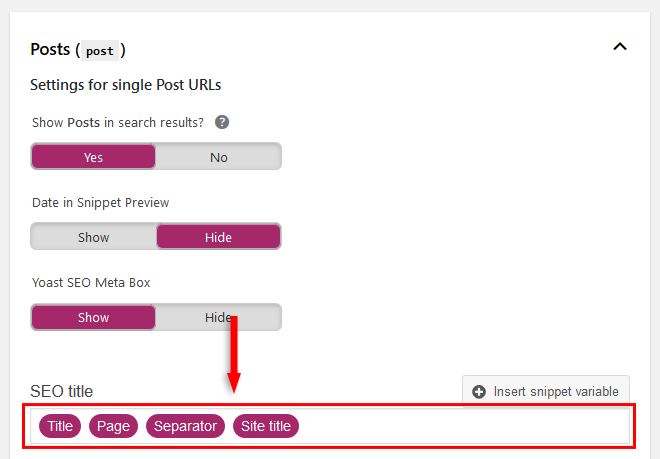 Those snippet variables will "grab" the WordPress titles however you have set them throughout your website, regardless of the language. You don't need to do anything special.
But, if you go to SEO -> Search Appearance -> Archives -> Specials Pages, you'll notice that there's some text there as well, not only snippet variables.
"You searched for" for Search pages;
"Page not found" for 404 pages.
So, even if you use different translation plugins for your WordPress website, you might not be able to change those, since they are overridden by Yoast.
You can now go ahead and change the titles for your '404' and 'Search' pages, then press the Save changes button.
That's a wrap
Hope you found the post helpful!
Don't forget to share it to help out others!
If you have any questions or thoughts, drop a comment or send a message via contact or Facebook page.
You can also hit the follow button on Twitter and subscribe to the YouTube channel.
If you want to start your own WordPress blog, or need a website for your business, ThemeSkills' WordPress setup service is at your disposal! On-going WordPress support and maintenance service is on the menu as well!
You can also purchase a ready-made WordPress website with hosting and support included!