If you want to completely disable comments on your WordPress site, or only want to disable them on certain post types (pages, posts, media), then I'll show you how to easily do it!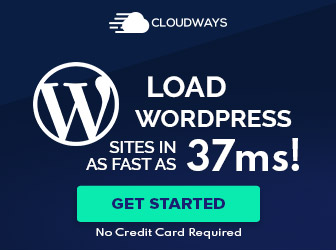 But first, make sure you're not looking for something that WordPress already offers!
1. WordPress lets you disable comments by going to Settings > Discussion and unchecking the "Allow people to post comments on new articles" box.
This will disable the comments, but only on new posts! If you already have comments on old ones, they won't be removed!
2. WordPress also lets you disable comments for specific posts.
If you're not looking for something like that, then continue reading the tutorial.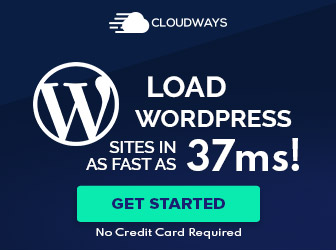 Using the 'Disable Comments' WordPress Plugin
Step 1
Install and activate the Disable Comments plugin. It will allow you to globally disable comments in WordPress.
Here's how to install a plugin in WordPress.
Step 2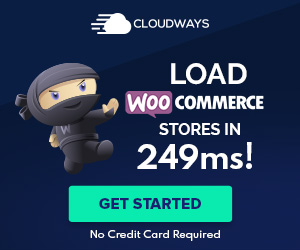 Normally, the old comments should be removed after disabling them, but depending on your theme, they might not.
Therefore, the developer recommends deleting any existing comments first!
You can do that by going to Tools > Delete Comments (it's the plugin's feature) and, depending on where you want to disable the comments in WordPress, select the proper option and click the Delete Comments button.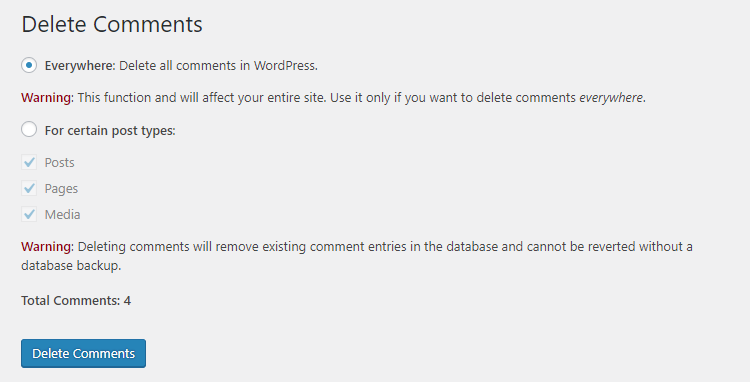 Of course, once you do that, there's no turning back, so I recommend backing up your database first!
Here's how to manually backup your database using cPanel. Or, you can use your backup plugin if you have one, which you should.
Step 3
After deleting your comments, go to Settings > Disable Comments.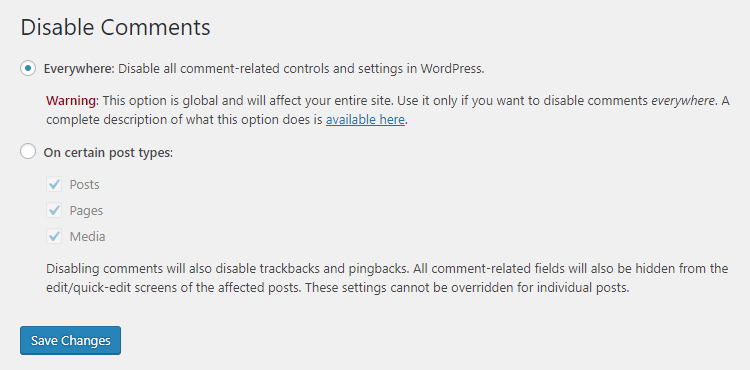 Final step
Choose whether you want to disable WordPress comments everywhere or only on certain post types:
Click the Save Changes button.
Other Things Will Disappear As Well
After you disable the comments, a bunch of stuff will disappear, besides the comment section and comments.
For example, if you choose to completely disable comments in WordPress, then several things will be removed, such as:
Comment-related sections in WordPress (e.g. Recent Comments);
Comment-related widgets;
The Discussion settings page.
and more;
You can see the whole list on the plugin's page.
Of course – if there's no conflict involved – when the plugin will be deactivated, everything should be back to normal, except for the deleted comments!
If you're having issues, the developer seems to be very active on the plugin's support forum.
Support the Developer
If you like the plugin and use it, then show your appreciation by donating to the developer using the Donate to this plugin button, found at the bottom of the sidebar on the plugin's page.
You can also show your support by leaving a nice review.
That's a Wrap
I hope you found the tutorial useful, and you managed to disable the comments in your WordPress site!
If you have any questions or thoughts, drop a comment or send a message via contact or Facebook page.
You can also hit the follow button on Twitter and subscribe to the YouTube channel.
Don't forget to share the post to help out others!