This is a guest post written by Silvia Woolard. I didn't receive any compensation for it. You can find out more about Silvia in the 'About the Author' section at the end.
WordPress is the go-to platform for many types of websites, including video ones!
Thanks to its features and flexibility, you can build almost any type of video website.
The most important part is picking the right theme. Therefore, here are 7 best WordPress video themes for filmmakers and bloggers.
Let's check them out!

1. Circle – Multipurpose Filmmaker & Video WordPress Theme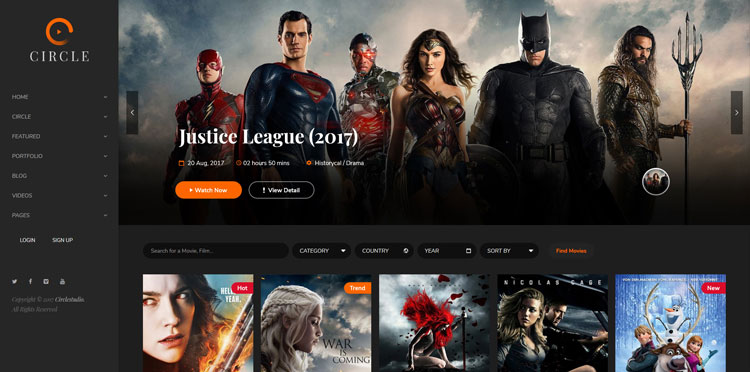 Since Circle is a multipurpose WordPress video theme, it means that it's a good fit for filmmakers, studios, actors, bloggers, and more!
With its modern and elegant design, and with an impressive layout, the Circle theme is great for attracting users and for promoting your videos, movies, products, and so on.
2. VideoPro – Video WordPress Theme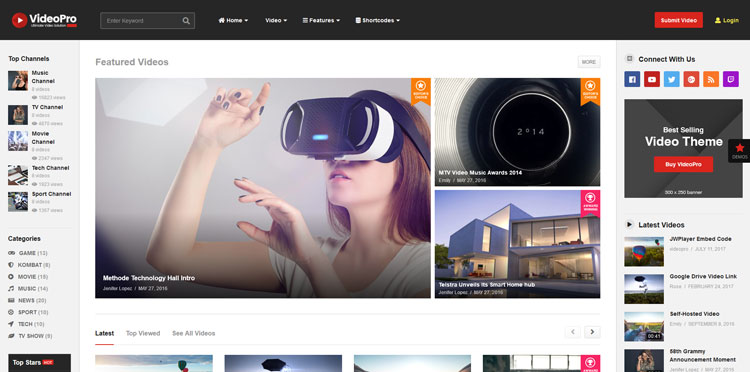 This is one of the slickest-looking video WordPress themes that you'll find.
Based upon the True Mag theme, VideoPro has a lot of advanced and unique features which allow you to build different types of video websites.
VideoPro supports different video networks, such as YouTube, Vimeo, Facebook, Twitch, and more.
You can also create your own playlists and build your own movie database.
3. Nine Studio – A Filmmaker, Studio, Agency & Blogger WordPress Theme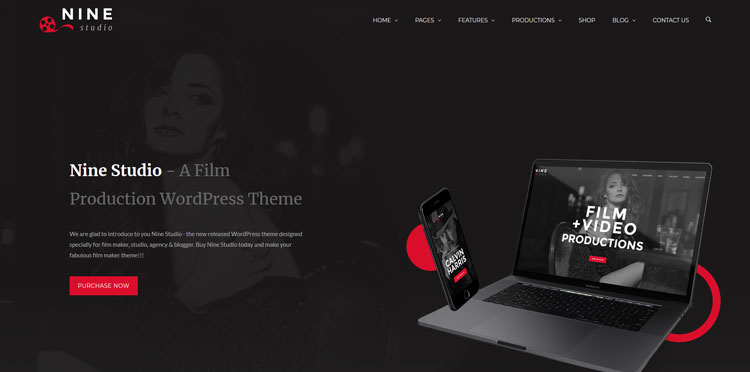 Due to its advanced interface, Nine Studio allows filmmakers to promote their products and feature them in the best way they can, without requiring marketing skills.
You can customize the entire WordPress website, depending on your needs.
Whether you're a director, a writer or an owner of a production company, the Nine Studio theme gives your work a modern and positive outlook, which is, after all, paramount in today's industry.
4. TheMotion – Video Blogging WordPress Theme
TheMotion theme provides a stylish and modern design without affecting the page loading time.
It's highly customizable, so you can make your website look as you wish.
Being highly customizable means that you can also use TheMotion to create a portfolio website, for example, not just a video blog.
5. Viem – Video WordPress Theme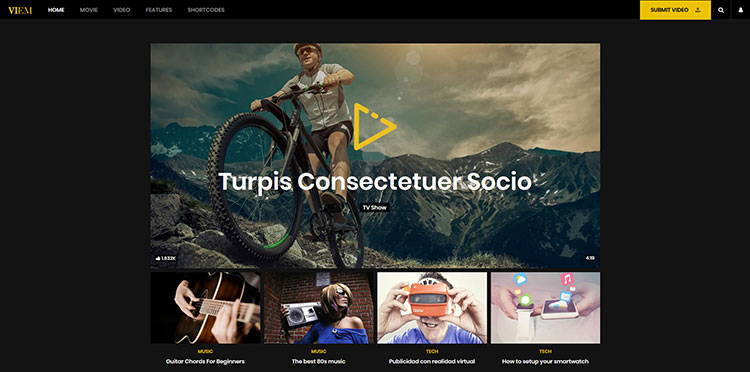 When it comes to video themes, it's all about interface. For every filmmaker, it's important to have their work displayed the right way.
What separates the Viem theme from others on my list are the unique demos that you get.
Some of them are for video blogs, while others are for portfolios suitable for production studios.
Included in the theme are more than 50 widgets and shortcodes, all ready to use right away.
6. Vloma Grid – A Responsive WordPress Video Blog Theme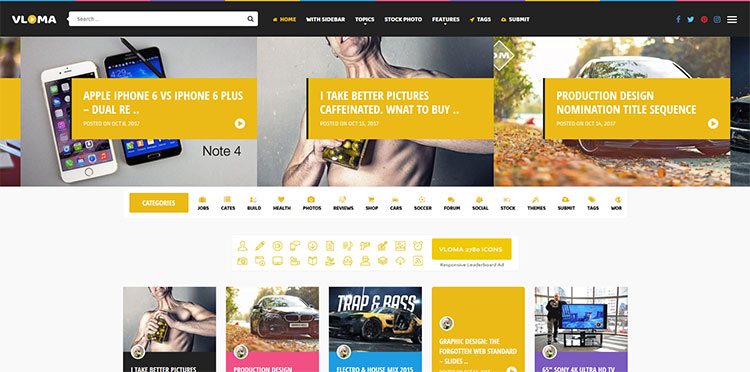 Vloma has more of a promotional value than an artistic one.
Due to the WordPress theme's unique interface, you can make your videos as visible as possible.
Such a design is meant to boost viral traffic and keep the users engaged on your blog.
7. NewsTube – Magazine Blog & Video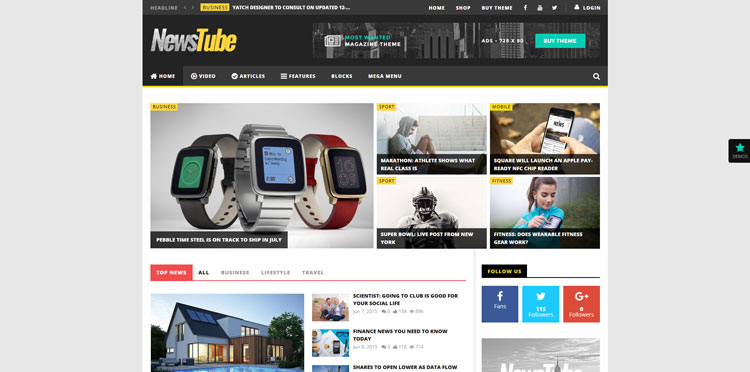 NewsTube is the final entry on this list.
It's a clean, modern, and well-organized WordPress theme, which can be used to create a video magazine, video blog or video website.
It has several different layouts and numerous options that will let you customize your website the way you like it.
It supports videos from different networks, such as YouTube, Vimeo, and DailyMotion.
You can submit videos from the front-end, and also create playlists or channels.
That's a wrap
All the WordPress video themes on this list are awesome and can fit your needs. It all comes down to preference and what kind of interface you prefer.
Hope you found the post useful! Don't forget to share it with your friends!
You can quickly subscribe to my newsletter by using this link or the subscription form.
If you have any questions or thoughts, drop a comment or send a message via contact or Facebook page.
You can also hit the follow button on Twitter and subscribe to the YouTube channel.
If you want to start your own WordPress blog, or need a website for your business, ThemeSkills' WordPress installation service is at your disposal! On-going WordPress support and maintenance are on the menu as well!