At some point, for different reasons, you'll need to find out the URL of one or more images that you upload on your WordPress website.
In this article, I'll show a very easy way to do that.
Click here if you want to jump straight to the video tutorial.
1. First, log into WordPress, of course.
2. Then go to Media -> Library.
3. Click on the desired image and then check the URL on the right side.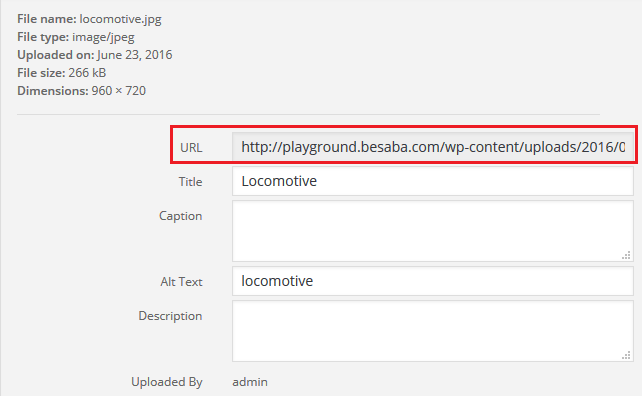 Now you can copy that URL and use it for whatever you need.
In order to copy it, just select the whole URL and press CTRL+C on your keyboard, or right-click on your mouse and select "Copy".
Make sure you add a Title and a descriptive Alt Text, which can get your site some traffic from image search results.
Also, make sure the images are properly optimized before and after uploading them.
Video Tutorial (HD)
That's a wrap
Hope you found the post useful!
Don't forget to share it with your friends!
If you have something to say or ask, please drop a comment, contact us, or leave a message on our Facebook page.