This is a guest post written by Christina Battons. I didn't receive any compensation for it. You can find out more about Christina in the 'About the Author' section at the end.
As any other writer out there, you put your heart and soul into your writing, and you hope that your readers will love what you do, subscribe to your news, and follow your updates.
But for some reason, they don't do it, and you are probably wondering why is that.
The thing is that most people in the world perceive visual information better, meaning that images, colors, videos, and blog themes are vital for the comprehension of your blog.
That is why I have collected 7 different WordPress blog themes that will not only help you attract more visual-oriented audience, but also increase the retention rates of the existing one.
So, read on and see what theme will fit your blog the most!

1. GraceUnderPressure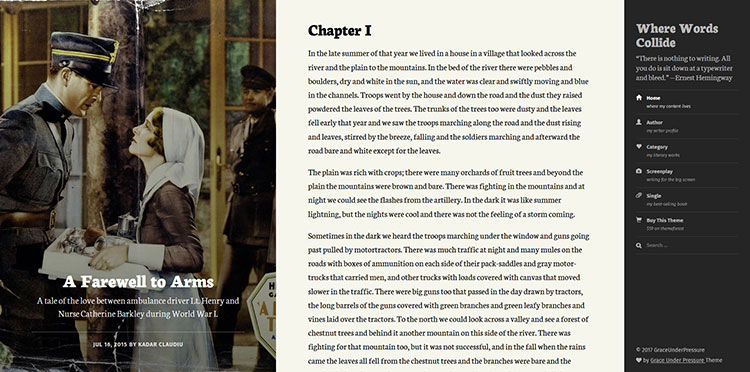 Perfect for bloggers, this theme will leave no one indifferent. It is minimalistic, yet extremely tasteful and stylish.
It is not meant for people who aim to sell things online. But given that most bloggers don't make their revenue through direct sales, you can easily take advantage of this theme.
It allows you to post images in high resolution, therefore, the first thing a user will see on your blog is a high-quality image fitting the topic.
And another good news is that every page looks like a real page from a paperback book.
2. Jevelin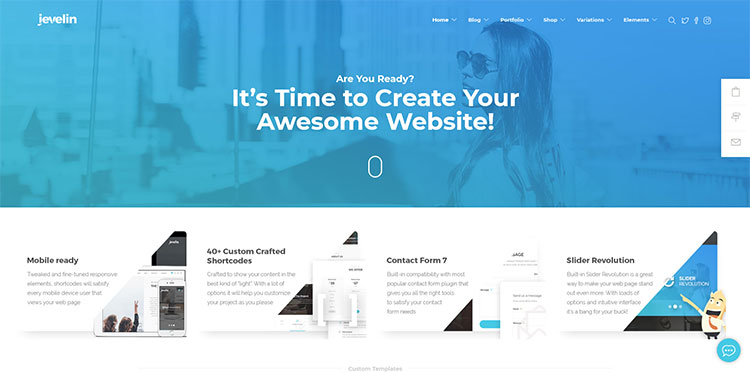 If I had to choose just one word to describe this WordPress theme, I would say "presentation". Jevelin is all about a comprehensive and attractive way to display information to the end user.
Therefore, if you like to add visuals to your content, this theme is what you need.
You can create presentations, post your portfolio, and arrange your content in different ways.
Moreover, it comes with a bunch of widgets that help you communicate with your audience.
3. Morning Time
You might not be a morning person, but you are destined to love this WordPress theme, with its fast performance and impressive quality.
If you care about aesthetics, then this WordPress theme is your best choice for your blog.
The content on this theme can be posted in various shapes and forms. So, there is no doubt that it will fit any taste.
4. Baseline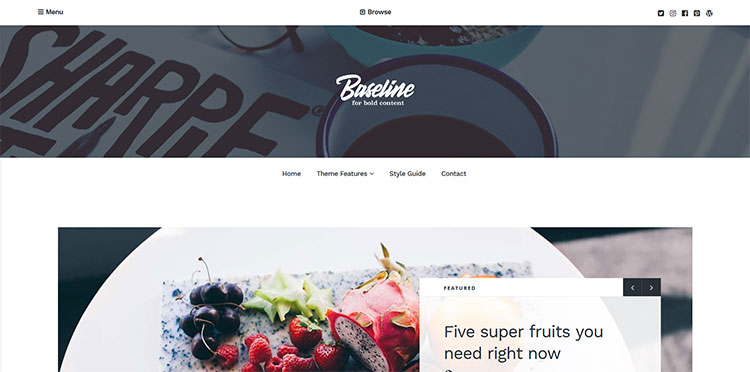 Coming in the shape of a magazine, this WordPress theme will keep your visitors focused on your posts. There are no distractions or irrelevant content on a page.
The Baseline theme comes with a lengthy list of great fonts, infinite scroll, and an opportunity to explore more content without having to click buttons, going to the menu, or leaving the page.
This theme is best for bloggers who write lengthy content frequently.
5. Smart Blog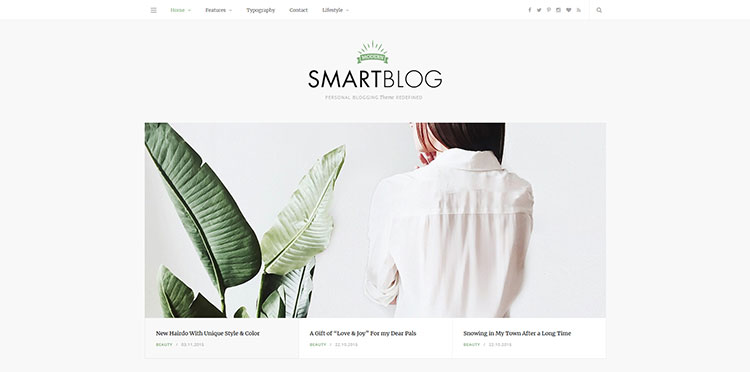 Sky's the limit when it comes to the number of choices you have with this WordPress theme. It has a variety of fonts, formats, colors, features, and sidebars.
Even the most demanding user will be satisfied, believe me!
6. The Thinker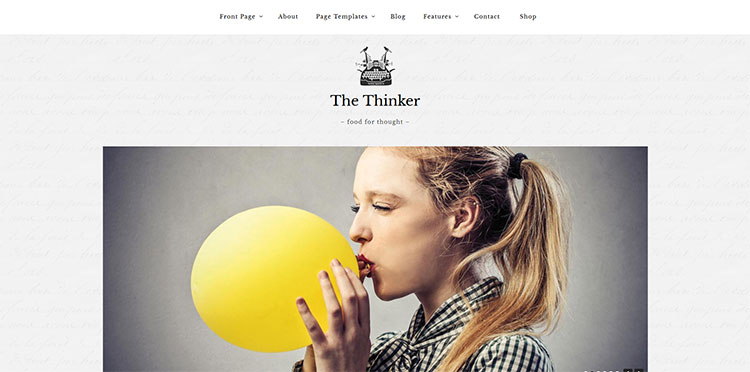 It is better to see it once, rather than hearing about it 100 times.
This WordPress theme is a great way to present your writing portfolio or post your content in an attractive way.
And it looks fantastic on mobile!
7. Wild Book
Last, but not least, the Wild Book theme is a good option for those who love the vintage and retro style.
It's a good fit for a personal blog or portfolio website.
The Wild Book WordPress theme is very flexible and customizable.
Conclusion
Choosing a WordPress theme for your blog can be quite exhausting, given how many options you have.
But, hopefully, with this list of WordPress blog themes, you can make up your mind quicker.
What are your favorite WordPress themes?