By default, the WordPress admin color scheme is dark.
If you're not a fan of dark colors, then there's some good news for you. WordPress lets you choose from 8 different color schemes for your admin dashboard, and I'll show you how.
I'll also throw in two plugins, one of which is quite interesting.
Change the admin color scheme using the default ones from WordPress
First, you need to log in to your WordPress Dashboard. Then go to Users -> All Users or Your Profile.
Select the user that you want to change the color scheme for and press Edit.

At the top, under Personal Options, you'll notice the Admin Color Scheme. Choose a scheme that you like and then press the Update button at the bottom.

If you're logged in with the user that you're currently editing, you'll see the changes in real-time, as you select the color schemes.
Change the admin color scheme by using a plugin
It offers four extra color schemes:
Classic Gray – the scheme color used by WordPress before version 3.8;
Modern Gray – the default scheme color from WordPress 3.8, but lightened up;
Post Modern Gray – the above mentioned Modern Grey scheme, but with gray buttons instead of blue;
A Touch of Blue – the above mentioned Modern Grey theme, but with a blue highlight for the currently selected menu item.

2. W2O Football Fans Admin Color Schemes
This is the plugin that I said it's quite interesting.
It offers admin color schemes for soccer fans, so you can set the color scheme of your favorite (if it's in the list) soccer team!
It contains color schemes for 27 teams (12 clubs and 15 countries).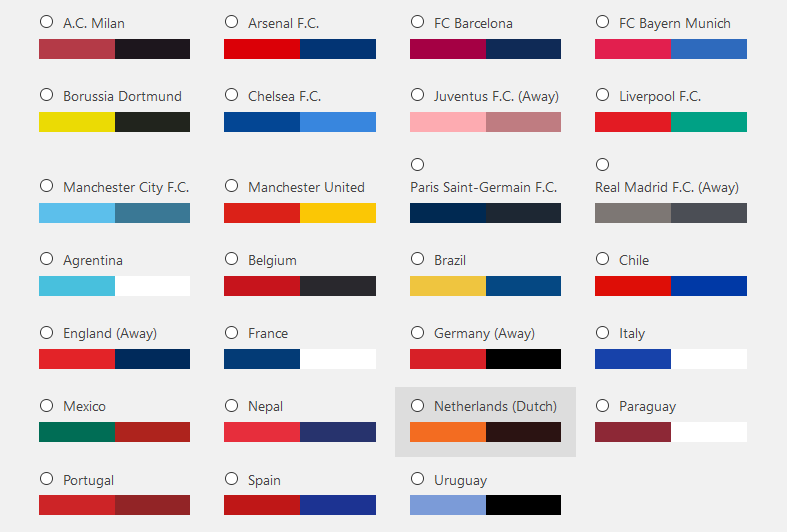 It also adds the emblem of the team in your Dashboard's menu.
A pretty cool idea, no?
That's a wrap
Hope you enjoyed the post!
Don't forget to share it with your friends!
If you have any questions or thoughts, please drop a comment, contact us, or message us on Facebook!