This is a guest post written by Franziska Schulz. I didn't receive any compensation for it. You can find out more about Franziska in the 'About the Author' section at the end.
YOOtheme Pro is a powerful theme and page builder for WordPress, and it's created by YOOtheme.
The German company has been known as a leading theme provider since 2007, but with YOOtheme Pro, they created the next website builder to be watched for in the WordPress world.
It's a multi-purpose theme and page builder in one package. The whole interface is seamlessly integrated into the native WordPress customizer, so those who are already familiar with the CMS will feel right at home.
So, let's have a look at YOOtheme Pro and see what all the buzz is about.
YOOtheme Pro Features
Page Builder
The core piece of YOOtheme Pro is a sleek drag and drop page builder.
Content is structured into sections, rows and elements. You create your layout brick by brick, while every change is instantly shown in a live preview.
There are more than 30 elements, including basics, like 'Heading', 'Image' or 'Panel', but also really advanced ones, like the 'Slideshow', 'Slider', and a 'Gallery' that even comes with the masonry effect and a filter option.
Plus, it is also possible to place WordPress widgets anywhere in your layouts.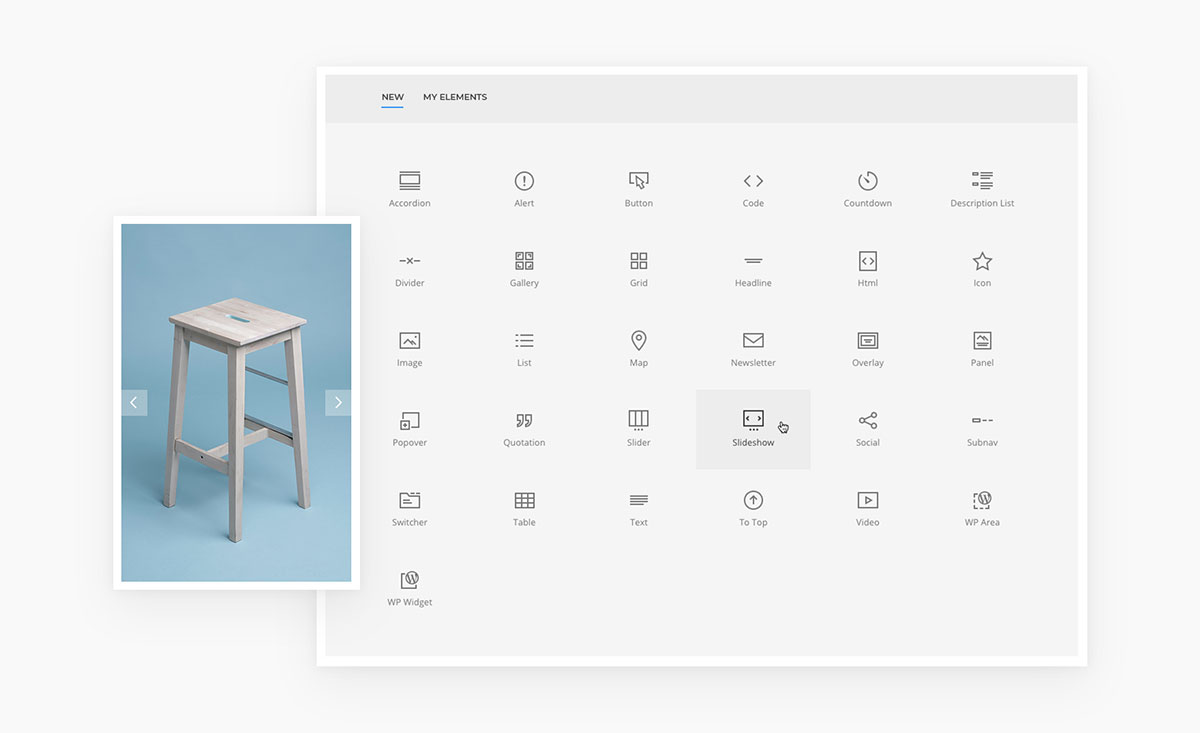 All this allows you to build complex, responsive layouts, without having to write any code, even though you could, thanks to the custom CSS and JavaScript fields found in each element.
That way, YOOtheme Pro provides more flexibility than any other page builder.
Choose Your Layouts & Styles
YOOtheme Pro features a Layout Library where you can pick from more than 100 premium layouts.
A filter function helps you to find the right one for your topic or page.
These layouts are part of complete website concepts, including free-to-use images and styles, that are regularly added by a dedicated design team.
Everything can be customized, mixed and matched, and you can save your own layouts.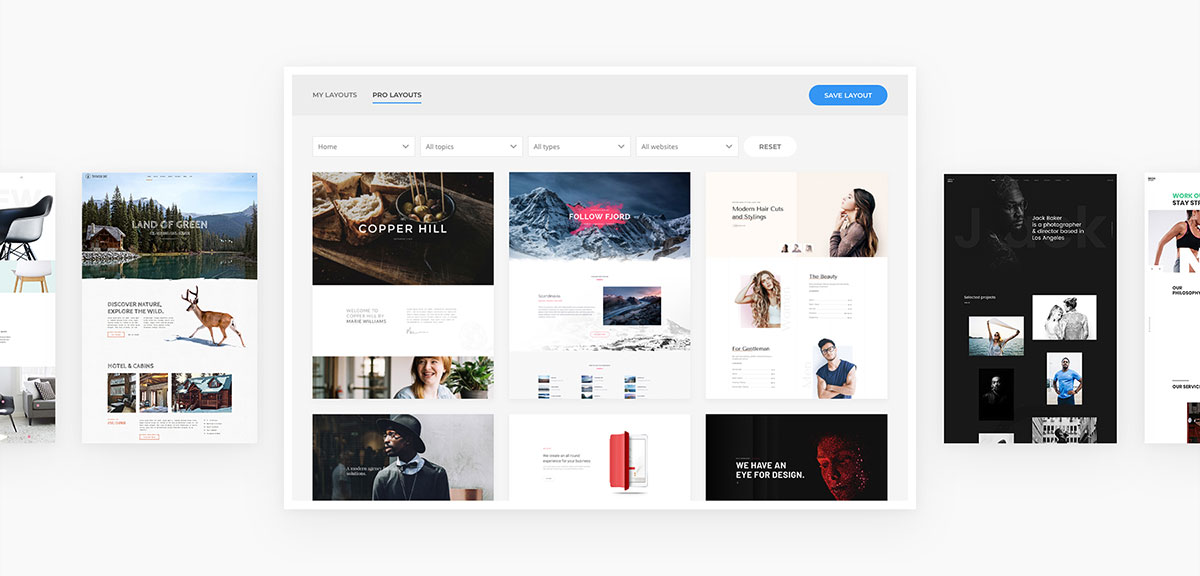 More than 70 styles are stored in a separate library, which is a real time-saver. You just pick a style, and the entire look of your WordPress website changes with one click.
And, of course, everything from typography and colors to sizes, spacing and effects is customizable.
You can change the style of each item separately, or apply changes globally with no coding required.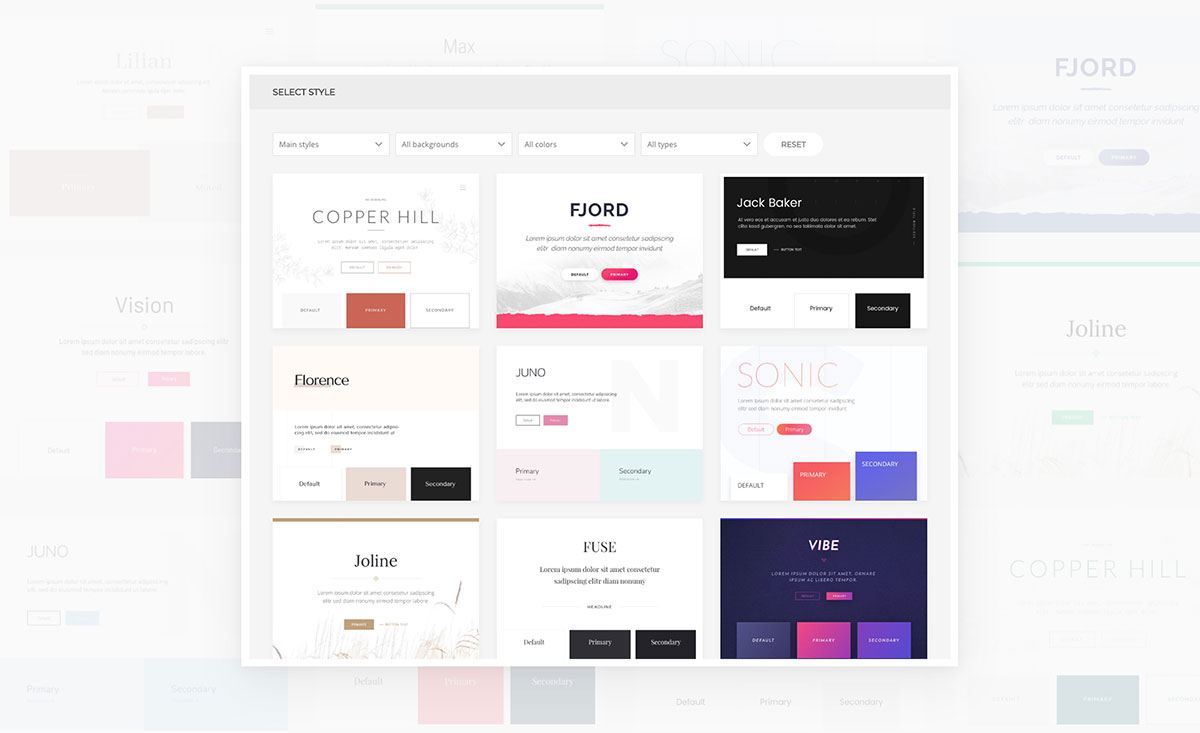 There are tons of other options and settings.
For example, different desktop and mobile header layouts, a footer builder, and much more to boost your design process.
Integrated Unsplash Library
The popular Unsplash image library is seamlessly integrated into YOOtheme Pro.
Free images of high quality can be found directly in the YOOtheme Pro media manager.
You can easily search and filter images, users and collections, and insert photos into your layouts. This is a huge time-saver.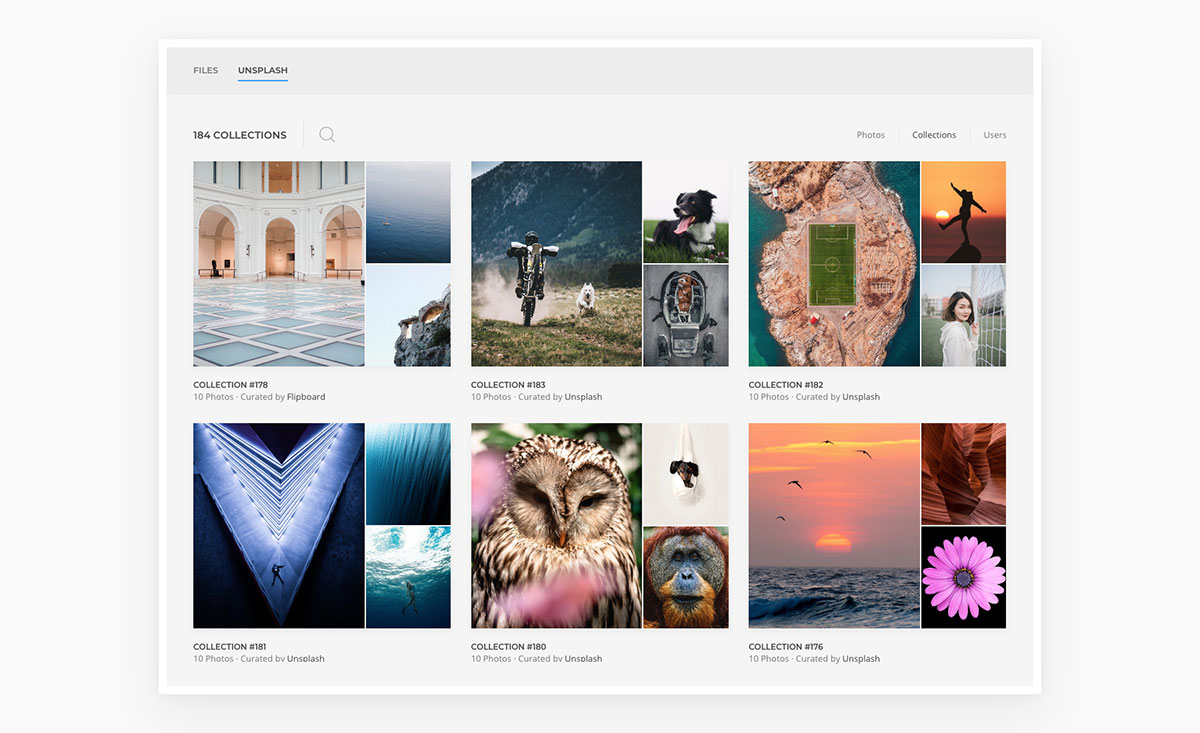 Light and Powerful Codebase
Despite all these advanced features, YOOtheme Pro provides a modern codebase with fast and lightweight JavaScript.
Latest web technologies, like lazy loading images, srcsets and next-gen image formats will definitely give your Google PageSpeed rank a kick.
Even Google Fonts are stored locally, which saves the request to Google, and makes them GDPR compliant.
The user interface is powered by Vue.js and the popular CSS framework UIkit, which results in a great user experience.
Developer Features and Documentation
While designers will appreciate the intuitiveness and flexibility of YOOtheme Pro, developers will love its extendable and modular architecture.
You can override everything, and even add custom elements or theme settings.
An extensive documentation with videos will help beginners get started. It also includes tutorials for developers, with detailed instructions for customizations.
Try YOOtheme Pro
YOOtheme Pro is a powerful tool that offers a new and fun way for designers and developers to build websites.
Full website concepts with layouts for specific topics, style variations and free-to-use images, as well as feature updates are released regularly.
So, you should definitely go to YOOtheme and give it a try.
That's a wrap
Hope you liked this YOOtheme Pro review!
If you have any questions or thoughts, drop a comment or send a message via contact or Facebook page.
You can also hit the follow button on Twitter and subscribe to the YouTube channel.
If you want to start your own WordPress blog, or need a website for your business, ThemeSkills' WordPress installation service is at your disposal! On-going WordPress support and maintenance is on the menu as well!
You can also purchase a ready-made WordPress website with hosting and support included!