Here, you'll find WordPress deals and coupon codes that will save you money! I'll only display the deals and coupons codes that have a long or no expiration date, and are exclusively for partners, meaning that you can't get them via their website directly!
If you want to be informed of other WordPress deals as well, such as flash sales, then subscribe to my newsletter (link goes to subscription form), check the "WP related offers" box ( the "WP blog updates" as well, if you wish), and I'll let you know when something good comes up!

WordPress hosting coupon codes
Apply Coupon
10% OFF + 1 Extra FREE Month + FREE Themes
WP Engine customers also get all StudioPress themes for FREE!
Apply Coupon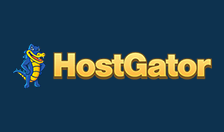 WordPress Marketplace Coupon Code